Summary
During this week's Value: After Hours podcast Taylor, Brewster, and Carlisle discuss Dan Rasmussen's recent article – The Way The World Should Work. Here's an excerpt from the discussion:
Tobias Carlisle: What's your topic, Jake
Jake Taylor: Today talking about Dan Rasmussen's recent, I guess you would say email or article about the way the world should work. And what's really interesting about it is that we kind of all understand this idea of like, okay, you have government bonds, they set a certain kind of floor, the risk free rate. Above that is some corporate spread. And then above that is some equity risk premium. So, as we're theoretically moving up the risk, we should be compensated more.
Jake Taylor: So, he looked at the data between the interest rates and the equity risk premium and then eventual 10 year returns from there and found no correlations at all as far as the interest rates starting. So basically, the equity risk premium didn't really correlate that much with the 10 year return. It really was more with the starting price. So, we ended up with his, the real takeaway that everyone needs to know, the punchline was that paying high prices for stocks simply because interest rates are low is not sound logic.
Jake Taylor: Now, I know we've all heard our favorite rich uncle tell us if interest rates stay low for longer, equities are on sale right now. What do you guys think about that? Those two things are diametrically opposed at this point.
Tobias Carlisle: The thing that Dan is talking about, I think that that's known as the fed model, right? That equity risk premium where you look at the yield on the equities over the yield on say the 10 year. And when that's in positive territory, that means stocks are undervalued and you can buy. And there've been various people who, that is a pervasive myth.
Tobias Carlisle: People think that that is the case and there've been, I've seen for a decade, I think I remember writing about this on Greenbackd so that's how long ago it is. This might be like 2009. I think it was Hussman at the time who said there's no relationship, or if you include the interest rate into the fed model, that equity risk premium, all you do is you destroy the informational value of what you're looking at. The thing that is the driver of returns is purely the yield, which is the inversion of the multiple. So the lower the yield, the higher the multiple and vice versa. And the better the returns you get from lower multiples and high yields. And what interest rates are is irrelevant.
Jake Taylor: Yeah, so I actually followed with Dan and asked him, I quoted the Buffett quote about low rates and stocks are cheap. And he said that this low relative to what and cheap relative to what, which I thought was funny because he referenced both in the EU and Japan, they have lower rates and lower valuations. So they should be even more of an obvious buy than the US if you're using that logic.
Jake Taylor: He did another research paper a while back that he talked about where he had four variables that explained a lot of the variance in EV to sales. It was the net interest margin, dividends as a percentage of revenue, two year forward revenue growth rate and then return on assets. So, this came up because I asked him, well, not all equity's created equally. Maybe the US equity is better quality than these other places. Better return on assets, better capital allocation.
Jake Taylor: Well, those four variables that he put together, he controlled for the differences between the US and the other markets using these four variables that explained a decent amount of the variants. And he found that even with that, the US is still trading at a 30% premium relative to the rest of the world. So, I don't know, I would probably say his takeaway would be to get a little bit more international exposure. If you're listening in the US, maybe don't suffer home country bias too hard.
Jake Taylor: And also that actually that US corporate debt is reasonably attractively priced compared to the rest of the world's corporate debt, which I thought was kind of interesting giving our talk last week about how so much of it is probably overrated and there's huge amounts of it and it's kind of scary.
Tobias Carlisle: Is that because the rest of the world has negative interest rates or a lot of the world has negative interest rates?
Jake Taylor: The spread between the government bonds and the corporate bonds in the rest of the world is not as attractive as the US version.
Tobias Carlisle: I think that's one of those, I think it's super interesting. Once again, data destroys a pervasive narrative, but that's one of those things, it just won't die. That fed model is, it's called the fed model, I think the federal reserve has at least two fed governors ago, fed chairman ago, that was something that people were talking about quite regularly about how attractive equities were. As it turns out, I think they were probably right, equities have worked really well. The data just seems to be, the data is decisive I think.
Bill Brewster: That's interesting because I would think that equity benefits from low rates, as long as it can continue to recap its balance sheet and buy in the shares, right? Because your share shrinkage, come on, this is 2019, this is how we talk these days.
Jake Taylor: Financialization of the economy.
Bill Brewster: That should be, my feeling is that's how math should work. I may not be correct. The data may prove me wrong.
Tobias Carlisle: I agree with you that the story is so compelling. How could it be any other way? You've only got a limited number of options to invest. You can go and get virtually nothing, you must be investing in treasuries and so on. Your real return must be negative at this point, right? Even if your nominal is minimal or nothing, your real return must be negative. Therefore you must look to get a real return somewhere and really you can get it, looking back over the last 10 years, you have been able to get it pretty decisively in equity.
Tobias Carlisle: How can that story be wrong and yet the data always seems to show that it's not? I don't fully understand why there's a disconnect because I find the narrative pretty compelling too.
Jake Taylor: What about this. Is it a reversion to the mean of the interest rate? What ends up happening is everyone believes the fed model, they bid up the stocks to stupid levels and then returns going forward from there are then crunched. And then if you have any return to normalize interest rates, which we have had over lots of cycles, like we just happen to not have had it recently. But maybe the thesis if it's lower for longer, forever, which I'm a little bit skeptical about, but if that is your viewpoint of the world, maybe the fed model does hold some truth for you.
Tobias Carlisle: So equity has the longest duration, and then anything else is a shorter duration bet than that's a …
Jake Taylor: Other than Argentinian century bonds.
Tobias Carlisle: They've experienced a little bit of main reversion I think recently, haven't they?
Jake Taylor: Yeah.
Bill Brewster: Well I was just doing a little bit of math. I had said some quality companies that I was looking at are trading, call it a two and a half percent free cashflow yield. So if you look at them as a spread, what if it goes to two? Think about the price appreciation. If you think about it as a spread over rates and rates go up, if that goes to a 4% free cashflow yield, you're looking at a 38 and a half percent drawdown. Earnings need to grow a lot in order to offset that drawdown.
Bill Brewster: Now, over time, they could. But as an investor, you got to be willing to take that punch and remain convinced that you're still right on the business. I have this general operating thesis that says that stock price drives narrative. So, I'd be interested to see who actually has the conviction.
Tobias Carlisle: You're caught between the Scylla and Charybdis there. There's a great article, I think it might've been a great note by James Montier, it was his first one, I think when he got to GMO, one of the first ones he wrote when he got to GMO, talking about investing in the age of financial repression. And he said, you've only got two choices. Either you believe that interest rates are," and when we go into these very low interest rate environments, they tend to last for decades, 20, 30 years.
Jake Taylor: Where's the analog for that? What's the reference class?
Tobias Carlisle: I can't remember specifically but I think he might've been able to find the US like maybe through the 50s was very low interest rates through to until, so 50s was the low and then early 80s was the high.
Jake Taylor: A low of 5%?
Tobias Carlisle: No. After World War II, the US had a gigantic amount, like comparable amount of debt having fought a world war as we do now having not fought a world war. You're much weaker now than you were then for no good reason. He says that it takes such a long period of time, you have to kind of make this decision. Either you believe that it will stay very low for a long period of time and invest accordingly, which means equities are cheap or you think that you are going to see some mean reversion in the not too distant future, in which case equities are expensive. Flip a coin, I've got no idea.
Bill Brewster: I was talking to somebody yesterday, I own a little bit of Costco as like a growth bond replacement. I don't like owning that stock here. It makes me terrified. That's why it's tiny. But part of the reason I have the allocation to it is I don't know where the heck rates are going. If they don't go up for a while, it should perform fairly well for me. If they do, it's going to suck and I better have some money that I can dollar cost average down.
Tobias Carlisle: Maybe that's the answer, you just got to have the portfolio that has both bits in it.
Bill Brewster: I guess as long as they're rational. You don't want to get too carried away with that because then you don't have a view. I would rather own Costco equity than some of the bonds out there. I'm sure there will be a time when I'm crying, then you guys will say, remember when you said this? And I'll say, yeah, I do. I don't know what the answer is. It's a very difficult thing to navigate in my opinion.
Jake Taylor: So many places where mean reversion is, there's so much sand in the gears of it right now. I mean, profit margins abnormally high, interests rates crazy low, debt not really mattering, being able to refinance. None of these things are, it's hard to imagine a world where eventually those things don't matter or mean revert. It's just like how long is your investment career?
Tobias Carlisle: I think we've reached a permanently high plateau.
Jake Taylor: Yes. Thank you Fisher.
You can find out more about the VALUE: After Hours Podcast here – VALUE: After Hours Podcast. You can also listen to the podcast on your favorite podcast platforms here:

 Apple Podcasts

 Breaker

 PodBean

 Overcast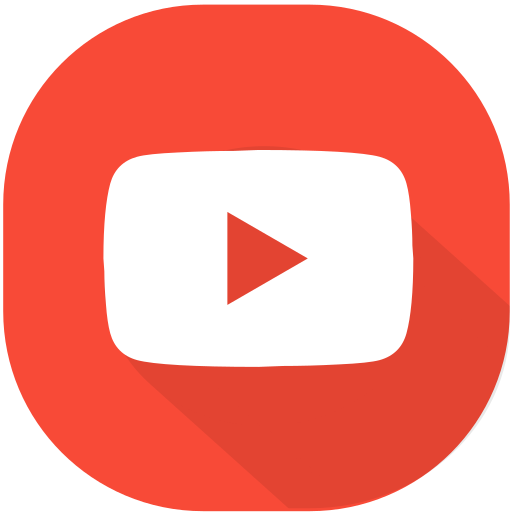 Youtube

 Pocket Casts

 RadioPublic

 Anchor

 Spotify

 Stitcher

 Google Podcasts