During this week's Value: After Hours podcast Taylor, Brewster, and Carlisle discuss John Malone and his very simple approach to screening for opportunities. Here's an excerpt from the discussion:
Tobias Carlisle: I gotta say I love Malone. He's one of my favorite kind of investor operator guys out there, along with Bernard along with Warren. They're just, he's such a great investor. And one of my favorite parts, as I was watching this thing and I watch it, he does these annually now. And it's a really pleasant way to spend an hour if you like investing in you like this stuff.
Tobias Carlisle: He talks about how he bought $75 billion worth of discovery I-D-I-S-C-A is the ticker and he said, "I ran, my favorite screen is levered free cash flow and market cap." I ran the screen, the top name was, I was like, "Oh, surprise the top name is Discovery Disco." And so, I bought $75 million worth I was like, "That was like that was the full extent of his analysis." Clearly he knows the business really well. I'm not arguing the toss of it, but I kind of liked that it's a very simple approach to investing. I kind of like it.
Jake Taylor: Would you say though that there's some, there's a little bit of survivorship bias with him where like, he has levered up his entire career and benefited from increasingly cheap debt over and over again. There is some tailwind there that he captured now whether he was just a genius, and saw it, and bought pretty reasonably cash flowing assets and levered them up. But there is some alternate universe, where things got really sideways, and he defaulted and exploded then he's a cautionary tale. Right? Am I the only one who thinks that way?
Bill Brewster: Now is the time that you can apologize to John Malone. Thank you very much.
Tobias Carlisle: That's effect. I don't know the story well enough. I've read Cable Cowboy. But I read it so long ago now that I can't remember, if they were the early periods where they were struggling?
Bill Brewster: Yeah. TCI was in the, the original entity was not all, rainbows and whatnot. But he's abnormally smart, and I think he understands debt way better than most. This is another disclosure to any listeners, his discovery and his Qurate positions came out of when he was running TCI, and he could buy him a bundle, he was part of the distribution and he knew if I put these channels on my cable networks, I can actually make them succeed. So his cost basis … Yes, he's putting real money in today, but the other thing is, I don't know, 75 million on a couple billion like, that's like you and me. That's, you gotta think about that. What's the percentage weight in the portfolio? And it's crazy to think, but it's not like that huge for him.
Tobias Carlisle: So the things that he has done very well. Did he create TCI entity and I know he was the CEO of one of these, right? He didn't found one. He sort of came into it.
Bill Brewster: Yeah, he joined TCI, he didn't found it.
Tobias Carlisle: So the debt, I thought that he had my recollection of it, which is imperfect, but I thought that he had inherited that situation and he had kind of turned it around.
Bill Brewster: Yes. I think that's an accurate representation
Tobias Carlisle: Because I think-
Jake Taylor: But then there was a lot of M&A after that, that was mostly debt fueled and didn't have to go the way that it went.
Tobias Carlisle: So the argument would be… he figured out early that you could get some sort of scale, and you would get some benefits to having the scale. And so, he did that, what the, in my Marcela Lima podcast, he calls it land and expand, which is where you've got to spend so much money up front. So that's why, Netflix is spending so much money because they're landing and expanding, and he was kind of like, "Well you just going to get the biggest network that gives you all of the network effects. So we just got to build that and we have to win this race."
Jake Taylor: It's a great story.
Tobias Carlisle: But you're right, that could have, that didn't necessarily have to work,
Jake Taylor: Or kind of reminds me of the joke about, how do you become a billionaire? You borrow $1 billion and then pay it back. Right?
Bill Brewster: The only thing that I will say is, those guys are super focused on cash flow. So I don't … Malone did try to buy Netflix, so I can't say that he wouldn't have done it, but I don't think that Netflix would necessarily be run the same way if he had pulled that transaction off a while ago.
Jake Taylor: That's an interesting, what if?
Bill Brewster: Yeah. Well, he thinks so too. And that, I guess Reed said, "I'm not selling to you."
Tobias Carlisle: That was a fascinating, that was the whole, the whole thing is fascinating. He's an incredibly smart guy, and if you have some background to it, you know that he's, he doesn't like paying taxes. So that's why nothing ever gets sold, it gets spun out, and that's the part of the reason for the debt to that. If you've got a little tax shield there and it's been a benefit to have some debt in a business, and it makes sense in a recurring income business to have a little bit of debt, that's a great idea. Well that's the only business that you'd have the debt anyway.
Bill Brewster: That's right. One, they can service it.
Jake Taylor: So just roll it over. That's obviously you just borrow more there's no-
Tobias Carlisle: Just keep on rolling. Are you keeping rolling it over at lower interest rates? It's an easy game.
Jake Taylor: That's right.
You can find out more about The VALUE: After Hours Podcast here – VALUE: After Hours Podcast. You can also listen to the podcast on your favorite podcast platforms here:

 Apple Podcasts

 Breaker

 PodBean

 Overcast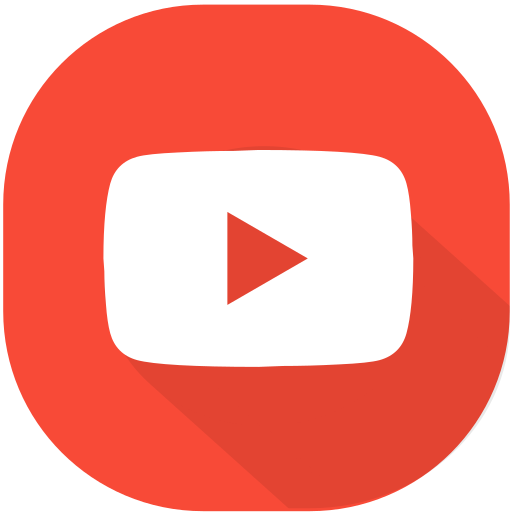 Youtube

 Pocket Casts

 RadioPublic

 Anchor

 Spotify

 Stitcher

 Google Podcasts