During this week's episode of VALUE: After Hours Podcast, Taylor, Brewster, and Carlisle discuss Bill Nygren's $1,000 Comp Number For Netflix Subscribers:
Tobias Carlisle: Let's start with what's Bill Nygren's take on Netflix?
Bill Brewster: He's using HBO as the comp for the Netflix valuation where AT&T purchased, what is it a Warner, for approximately $1,000 a sub, right? No, our guy fell. That's terrible. Oh well, so those on YouTube, at least Jake and I are in the Christmas spirits still.
Bill Brewster: Anyway, his whole thesis is the takeout value based on the AT&T transaction for Netflix is approximately $1,000 a sub. I just think it's important for people to think for themselves on this. I sort of understand why in Barron's, Mr. Nygren's using that as an easy pitch. But if you look at the Recode conference that Michael Nathanson did, he talks about HBO and Disney having brands that create spend efficiency.
Bill Brewster: Matt Ball recently, I think he's about to change the way that people talk about Netflix and he said, "I find it bizarre that people have criticized Disney pluses. One to two point billion original content budget is being laughable in today's streaming wars. Putting aside the strength of Disney's library, this 1 to 2 billion spend is probably several times more impactful per dollar than the 1 to 2 billion that would be spent by Netflix. And HBO is one and a half billion in original programming is modest compared to Netflix is 10 billion, but they generate equivalent Emmy nominations and I am the beep traffic." I just think it's sort of interesting. You read Barron's and it's a neatly packaged pitch, but you look a little bit deeper and AT&T history of acquisitions leaves a little bit to be desired and the efficiency that HBO and Disney have to acquire customers and put it out the distribution machine. There are different businesses. I don't think that you can say that their comps.
Bill Brewster: Why are the different businesses?
Tobias Carlisle: Well, I think HBO traditionally, at least as I perceive what AT&T wants to do with that asset, you probably got a higher income base. They were traditionally distributed through a cable package. Now, AT&T can sort of bundle it with their wireless or total bundle offering and AT&T, it sort of makes AT&T's distribution system more efficient. Right? As opposed to Netflix who has to produce content to keep people hooked to keep them watching. It's just a very, in my mind, a different: a. Business model and b. Reason for owning the content. Plus, Netflix is global. HBO only really has the rights in the US so it's just not, in my mind-
Tobias Carlisle: Don't they converge over time?
Bill Brewster: Well, I think longterm, it'll be interesting to see how HBO or HBO Max actually performs. I would not be shocked to see HBO distributed through Netflix in the very long term, but medium term, I could see it being a real problem.
Tobias Carlisle: I think it's funny the way… I know that Netflix spends a lot of money, but I don't see a lot of really great shows coming out of that money spend it. If I think about the amount of time that I spent, we would watch HBO much more often than we'd watch Netflix and Disney Plus like Disney's got one show really. It's got the Mandalorian, which that's hitting south pretty quickly. I think Bill Burr dropping the alien was a big, was the highlight of like the last two weeks.
Bill Brewster: Well, I think that you could say that is sort of what Netflix is really good at. Right? Even if a lot of the content isn't great per se, they are very good at continuing to release content. Now, it comes at the cost of free cash flow.
Jake Taylor: How? Yeah. I mean you could probably do a pretty good job if I wrote you a check for 15 billion a year to spend on just go make stuff. Right?
Tobias Carlisle: Would you make The Irishman if you hit that much money?
Bill Brewster: I did not like The Irishman.
Tobias Carlisle: No, not a at all.
Jake Taylor: I didn't even bother watching it after hearing all the people can't get that life back, those three hours.
Tobias Carlisle: I was prepared to watch it because I kind of like Scorsese. I like all those guys. I love Main Streets and Godfather and Casino, all that stuff. I'm the kind of person who would watch it and enjoy it. I just couldn't… Like DeNiro, it's just not believable even though they aged. He's supposed to be 37. They aged him to 57. He still looked old.
Bill Brewster: His walk was still 70.
Tobias Carlisle: He still looked old. Like when he was stomping that guy, I felt bad for the kid. I felt bad for DeNiro. I thought he was going to throw a hip out.
Bill Brewster: Throw his back out. Yeah. It took me a long time to watch. I think I watched it over three nights. I don't know. I wanted it to be Casino and it just wasn't, which is probably unfair.
Tobias Carlisle: I saw somebody, it was Tony Greer actually, I'd feel bad calling him out. He said he loved the Irishman, but he hated Once Upon a Time on Wall Street, which I felt the reverse. I loved Once Upon a Time on Wall Street. Once Upon a Time in Hollywood. Sorry.
Bill Brewster: Yeah.
Tobias Carlisle: Freudian slip there. Have you seen it?
Bill Brewster: Yeah and I loved it. I like to think that I can appreciate a good film. Actually, I've used that as my example of like, no, I can appreciate film, but I don't know, the Irishman just didn't do it for me.
Tobias Carlisle: I didn't know anything about Once Upon a Time. I watched it all. I was cheering at the end because I had no idea. I don't want to ruin it for anybody who hasn't seen it. But, I had this sick feeling the whole way through and I was literally like cheering out loud in the final scene. I loved it so much.
Media Streaming – What Metric Are People Using To Determine Return On Content Spend?
Jake Taylor: That's an interesting, like what are people using now for different metrics for returns on content spend? You mentioned IMTP, you mentioned traffic. What are people using now instead of actual cash as the marker of success?
Tobias Carlisle: Well, they try to win the awards road. They've all tried to win Emmy's and Oscar things.
Jake Taylor: That doesn't correlate with actually what people want to watch. Right?
Tobias Carlisle: Maybe it makes you credible for future content.
Bill Brewster: Yeah, I think, I don't know, we'll see. AT&T's probably doing it. They'll probably measure it return reduction, Disney's going to argue that it gets you in their ecosystem and create some revenue synergies, I guess.
Tobias Carlisle: Let's just go back to Nygren's $1,000-
Jake Taylor: Comp.
Tobias Carlisle: … comp. Yeah. What's the average revenue per user for a Netflix? Do you have any idea what that is, Bill?
Bill Brewster: Oh, not off the top of my head. I'm not looking at my spreadsheet. You guys have seen the sheet though. It's quite long.
Tobias Carlisle: What's everybody paying for?
Jake Taylor: Well, you need it to be that long to get out to where they're actually making money out into that distant future. It's a big spreadsheet.
Bill Brewster: Yeah. I don't know. I think that their cash spend and what they're bringing in is pretty aligned on a forward user basis. Where I got super nervous at that is when they hit the user hiccup because it got me pretty worried that something in the little algorithm had changed and statistically speaking, it was a pretty big miss. I think there's-
Jake Taylor: Can you, if I remember right, you said that is, you felt like as long as they were accurate about predicting sub changes, then you felt comfortable with it but then they swung and missed on what they said they were expecting.
Bill Brewster: Yeah. I thought that if they could keep their spend per projected user flat or within a range. Right? I felt like they had the algorithm figured out. That hiccup, my math might be a little wrong, but I thought it was south of two standard deviations. When you're spending that much, that's not a cheap stock, right? You don't have a lot of room for error.
Tobias Carlisle: I got to say in full disclosure, I have been short, but we're rolling out of the short literally today. I think that the reason, and I'll just tell you why we're taking it off, I still think that it's overvalued and I still think it's got a lot of trouble. It's got a lot of issues like big, big negative, free cashflow, lots of debt, lots of competition. It's just that there are better opportunities out there at the moment. I think it's really, really beginning to look like a target rich environment for shorts.
Bill Brewster: You've been dreaming about this forever.
Tobias Carlisle: Well, I think it's been-
Jake Taylor: Other than that though, how was the play [inaudible 00:00:11:03]?
Tobias Carlisle: I've heard there are lots of investors who I respect who are on the other side too. Lots of investors. Bill being one of them who have been long and I continued to believe in that total addressable market is massive. That SaaS business is going to scale easily. Need to bear some of that in mind that there are pretty good arguments on the other side too. I still think it's probably kind of a no man's land at the moment. I don't want it to be long, but I definitely I don't want to be short at the moment either.
Bill Brewster: I still think longterm they can win, but I think that there is going to be a lot of pain inflicted between all these streaming platforms. I remain fairly convinced that we're probably going to see a situation where everybody's just trying. I watched the Irishman, I turned off the Netflix. I don't miss it right now. I'll probably be back at some point.
Tobias Carlisle: Would you know if anything comes on?
Bill Brewster: Yeah. Well, that's the thing, right? I'm going to watch Disney Plus for a little while and then I'll go back to Netflix and then maybe I'll check out HBO Max. I'm just going to turn off all these things.
Tobias Carlisle: Prime is very good. I watch a lot of Prime.
Bill Brewster: I do too. It is pretty good.
Tobias Carlisle: It feels like it's free because you kind of paying them whatever it is annually so they can send you the packages over or not. All right.
Bill Brewster: The thing about Netflix that's tough, I think, is they're US streaming is where a lot of the money is, right? They're going to try to scale into India with like $3 a month subscriptions. I don't know how much you can make on $3 a month, but I just think-
Tobias Carlisle: If it's all margin.
Bill Brewster: Yeah. Once you hit the point where-
Jake Taylor: But it's not though. Isn't there… Don't they have to, aren't they making content specific for different artists?
Tobias Carlisle: Actually, their local content, I've watched some of that Indian content, I think it's excellent. I think it's some of the better stuff that I have.
Bill Brewster: Well, what's interesting that I don't think maybe people here appreciate, their international competition, at least according to Matt Ball is really not very strong. The way that the rights are split up around the globe. Netflix is sort of the only one that owns all the rights to all their distribution. I think it can work. I just don't think that you can say, well AT&T who almost objectively overpaid for direct TV and doesn't have any good history of making great acquisitions is all of a sudden my comp for Netflix. That's crazy to me. But I'm sure-
Jake Taylor: My condo in 2007 in Las Vegas comped at $1.2 million. So, it must be worth that, right?
Tobias Carlisle: I don't think. I'm always a little bit skeptical of those kinds of analysis because it's so hard to compare the two. $1,000 for per sub for Netflix like that's bullish if you're talking about $3 monthly gross revenue from some of the folks outside the US.
Bill Brewster: Yeah, well. And then, he said like they're going to add so many subs and then you multiply it by a thousand so they going to gain like 25 billion of value this year. Well, I don't know. That's some funny to add.
Tobias Carlisle: It's 7.2 billion people in the world with $1,000 per sub. That gets a $7 trillion.
Bill Brewster: That's exactly right. Now, those guys are super smart, so I bet if you're sitting in their office, it's a much more detailed conversation, but-
Jake Taylor: We're going intergalactic to get the real Tam.
Tobias Carlisle: Netflix is the company on that.
Bill Brewster: That's right. Yeah.
You can find out more about the VALUE: After Hours Podcast here – VALUE: After Hours Podcast. You can also listen to the podcast on your favorite podcast platforms here:

 Apple Podcasts

 Breaker

 PodBean

 Overcast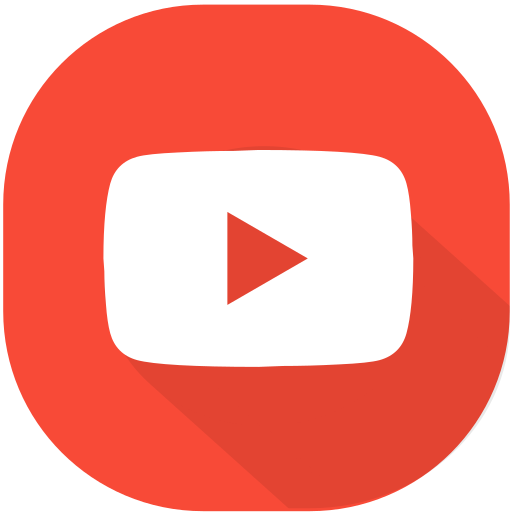 Youtube

 Pocket Casts

 RadioPublic

 Anchor

 Spotify

 Stitcher

 Google Podcasts