During this week's Value: After Hours podcast Taylor, Brewster, and Carlisle discuss why some CEO's insist on taunting traders who short-sell their company's stock. Here's an excerpt from the discussion:
Bill Brewster: Yeah. Something that came into the news recently was Lourenco Goncalves at Cliff's Natural Resources, or Cleveland Cliffs, used to be Cliff's Natural Resources. He is using stock to purchase US steel, I believe, and I find the transaction pretty interesting. I'm going to read an excerpt from his two conference calls ago. He says, "We increased the size of the share we purchase program and bought back another $130 million worth of cliff shares in the second quarter, bringing the total amount of the buyback to 300 million since inception.
Other than this expansion project that they're undertaking," Anyway, he says, "To the short sellers, I want to thank you very much for the shares that we bought back. You sold your shares very cheap. Again, thanks for your gifts to Cliff shareholders. Besides the new normal for iron ore prices, the other view that drives our moves going forward is that the current weakness in the domestic steel market is temporary, so I guess that's consistent with purchasing US steel."
Bill Brewster: The thing that's really tough for me to wrap my head around is, here he is saying thank you for selling your shares very cheap, and then he's issuing shares that are now 30%, 40% lower than when he had this conference call, and it complicates the story.
The story used to be they had these pellets that were premium and they had a distribution advantage that they could send the pellets on rail down to these HBI plant's hot brick at iron. It's a better way to manufacture. And now he's turning this, what I think is a fairly clean story, into an integrated steel manufacturer in the US that appears, at least to me, to be somewhat dependent on tariffs and using cheap currency.
Bill Brewster: I just think it's one of those interesting examples of somebody being in a less quality business and having to take actions to try to either grow the business or justify its existence. It's just the opposite of something like Starbucks where the decision is just build more stores. I just think it's A, interesting and B, a pretty good example of Buffett saying bad businesses throw up bad decisions.
Jake Taylor: Difficult decisions.
Bill Brewster: Yeah, that's right.
Jake Taylor: Yeah. I would say that maybe we all need to add to our investment checklist. Taunting short sellers is probably a good sell signal for you. You just never want to be, you don't want to tempt the gods like that.
Tobias Carlisle: I literally just wrote that down as one of the points that I wanted to make. That's just not a good sign when somebody is out there bombing on the shorts. No good CEO even cares what the shorts are doing cause they just know they're going to get beaten up in the next.
Jake Taylor: Run your business don't touch short sellers.
Tobias Carlisle: Who cares what the shorts deeds. It's bizarre because shorts are doing, I short over a short time frame. It could be nothing. Doesn't necessarily, it's not a comment on the everlasting business. It's a comment on the business where it is at the time or the stock price where it is relative to the business. It's a silly thing to say.
Bill Brewster: Well, I think it's super interesting. I have a part of me that really likes that. There's a part of me that likes the hubris of it and I don't mind. Money Mayweather is a guy that I used to root for. I mean I like the villain coming out and winning and the hubris of it, but I do contrast that with Robert Para from Ubiquiti. When the shorts attacked him, he did go to Twitter and he said something about short sellers, but a lot of what he wrote, they invited him on CNBC and his response was, "I'm not going on CNBC. I have a business to run" and-
Tobias Carlisle: Good line.
Jake Taylor: That's correct.
Bill Brewster: I mean it really is. And I think shorts got on him for that response because he did take a quick shot at short sellers, but he wasn't on conference calls going at him. I should have not listened to the part of me that roots for entertainment, and I should have listened to the investing part of me. I mean, thankfully I'm out of the chairs already, but I don't know.
Tobias Carlisle: Some CEOs are just great sport. Like Musk is great sport. I like Musk personally. I love watching his Twitter fit, and I love watching him go back and forth. I'm not a huge fan of Tesla, but I do like the shenanigans.
Bill Brewster: It's entertaining. And for a while with Goncalves, I'm sorry if I keep pronouncing it incorrectly, but he was backing up the talk, and I like that a lot, but I don't know the more that I pay attention-
Tobias Carlisle: But how about the thing where he's on one hand, he's issuing shares to buy US steel run.
Bill Brewster: I'm pretty sure it's US steel.
Tobias Carlisle: And he's saying on the other hand, they're too cheap. Someone needs to sit in that book on capital allocation by Jake Taylor.
Bill Brewster: That's exactly my point. I mean, Jake, you need to call this guy.
Jake Taylor: I think that was the outsiders. That was the one that you were thinking of?
Bill Brewster: No, it was, it was clearly yours.
Tobias Carlisle: Some people need that narrative voice.
Jake Taylor: That's true. Well, I do wonder… I don't know. I haven't looked at the specific financials of either of the companies in quite a while, but what did he get for his giving away part of the company?
Bill Brewster: Yeah. I think that what… It looks like it's AK steel. But regardless, if you pull up the stock price of AK steel, it is apparently going to be a decent deal for cliffs. He would argue on buying a more undervalued asset than I'm giving up. But if you pull up a longterm chart of any of the US steel makers, which I mean a chart can only tell you so much, but over a long duration, I do think it tells you something. They're not good businesses.
Tobias Carlisle: Well, this is already beaten up at the moment. I think they ate cheap.
Bill Brewster: well, if you look over a long time, they never really get expense.
Tobias Carlisle: It's a commodity, product is the problem.
Bill Brewster: That's right. You're dealing with all types of stuff. You got China, you've got a lot of dumping. I don't know, it seems to me that he's muddying the water and it's a more complicated story and he's issuing what he deems cheap currency. It doesn't make a lot of sense to me.
Tobias Carlisle: Could you do with debt?
Bill Brewster: Well, so the problem, and this goes back to the bad business giving difficult decisions. He is building out a huge facility, it's an HBI facility, and I think that's going to be roughly a billion dollars. And that's where a lot of the debt is pledged to that project. If he wants to execute this transaction today, the debt capacity really isn't in the entity, so you've got an issue equity. But maybe that's the trade off for starting a big project. That is you don't get to buy another company.
Tobias Carlisle: Right.
You can find out more about the VALUE: After Hours Podcast here – VALUE: After Hours Podcast. You can also listen to the podcast on your favorite podcast platforms here:

 Apple Podcasts

 Breaker

 PodBean

 Overcast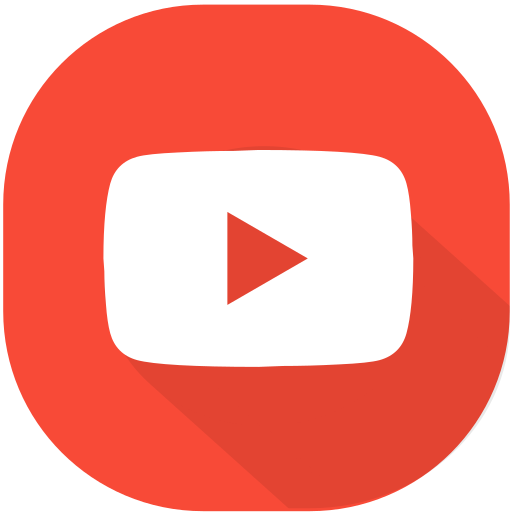 Youtube

 Pocket Casts

 RadioPublic

 Anchor

 Spotify

 Stitcher

 Google Podcasts