During this week's Value: After Hours podcast Taylor, Brewster, and Carlisle discuss Jim Simons, and his incredible ability to continue to make money, but we can't figure out how. Here's an excerpt from the discussion:
Tobias Carlisle: I've been reading the book about Simons.
Jake Taylor: Yeah. Is that any good?
Tobias Carlisle: It's very well written. The reason I'm reading is because Gregory Zuckerman reached out to talk about coming on. He's going to be on my podcast and so I'm reading it to… I haven't discovered anything in there that I didn't already know. Basically, there's no secret to what they do. Nobody knows. Greg doesn't know if there is, Greg hasn't shared it.
Bill Brewster: Did you tell him that? Were you like, "Your book's not very good. There's nothing I don't know.
Tobias Carlisle: Which is good. If you hadn't tried to find… I've tried to figure out what they're doing for years. And I've come to the conclusion that nobody really knows. And I think what he says in the book is nobody really knows and possibly they don't even know.
Tobias Carlisle: But I do think what they're doing is smart. What I think what they're doing is they've just got countless of these little strategies where they've found little anomalies in the market and they trade them-
Jake Taylor: Yeah, fuck out of them.
Tobias Carlisle: They just trade them to the point that they arbitrage it away themselves, and then continue doing it so nobody else can even pick it up that it's there.
Bill Brewster: That is some gangster shit.
Tobias Carlisle: It's smart. I don't think they can blow up the way longterm capital management. I don't think they can blow up the way any of the other quants do. Because I think they've got… And I do think it's smart. You just build out as many different strategies as you possibly can. They all get a little bit of the portfolio and-
Jake Taylor: Do they use leverage though?
Tobias Carlisle: I think they do.
Jake Taylor: Because you can't tell me at some point those things don't correlate together. Like auto correlate.
Tobias Carlisle: They definitely did. You've read the book, haven't you J?
Jake Taylor: I haven't read that one yet.
Tobias Carlisle: There are definitely times when they've overwritten the models. There's the quant quake in 2007, and there was another one where they overrode the models and Simon's just stepped in and said, "We're not going to do that because…" Everybody knows momentum, when momentum breaks down.
Bill Brewster: It breaks hard.
Tobias Carlisle: Yeah. Momentum goes down really hard and then it doesn't work for-
Bill Brewster: Imagine that there's a bunch of people buying because it's higher selling because things are going lower. That's amazing. Who would have thought?
Tobias Carlisle: It's the most annoying thing when people say to me how do you know that deep value is going to come back because it's so easy to implement arbitrage, I'm like, you're right, it is not really hard to implement but it's harder to implement the momentum. The momentum's been working really well. Explain that-
Jake Taylor: Asking those questions.
Tobias Carlisle: The interesting thing about momentum is when it does break down. it has the big drop, the draw downs are sickening and then it doesn't work for a year after the big draw down because the signal's broken. And so I think Simon's understood that. And he said, we're just going to not trade this momentum strategy for,
Jake Taylor: It's on a time map.
Tobias Carlisle: Yeah. We're going to turn it off for a moment and we're going to make sure we survive because we want to keep this as a good business. Then they turn it on a few days later because they're not using one year momentum. They're using all these different little short term trends. It seemed to work and they survived.
Bill Brewster: That's what Greenblatt said too. Where he was not, that isn't what I need to work on my phrasing things in a podcast. But what you are saying about momentum is what Greenblatt said in that if momentum ever breaks down, he's not going to be able to stick with it. But buying stuff is just something that he's like, no, fundamentally this must work. This is what I do.
Tobias Carlisle: Right. Because it makes logical sense.
Bill Brewster: That's right.
Tobias Carlisle: That's one of the interesting things about what a Renaissance do. Is that they don't look for things that make logical sense. They just find the anomaly. If the anomalies robust according to their sampling statistical methods yet, then they implement it. Which I think is interesting because the argument for why back testing doesn't work is that you find these things that aren't real.
Tobias Carlisle: You just find these flukes in the data and then you implement that. They're literally going out there and trying to find these things and they're not worrying about the explanation. But [Tulibs 00:05:39] says you need to be careful of those sort of things. But then I can fit an exponent that I need. I'll go and work at renascence and I'll come up with the reasons for why the anomaly exists. I'll come up with a good story for it.
Jake Taylor: Of course. Yeah.
Tobias Carlisle: I think that's the easiest thing to do. You fit the story to the data,
Jake Taylor: They're the ultimate argument for just random mass data mining. Not that it's always bashing it, but these guys have done pretty well.
Tobias Carlisle: It's an interesting approach though. You say, "so we're going to go out and look for these things and not try and fit a story to them. Then how do we assure that they are real?" Then that's a data science question that it's kind of beyond my abilities, but that's the, I don't know how they do that, but they must have some… they take voice recognition type work and they do code breaking and other things like that and take those skills and apply them to anomalies that they find in the market. I find it interesting.
Bill Brewster: Anyone that can do what they did is insanely interesting. I mean that's crazy.
Tobias Carlisle: Still going.
Bill Brewster: Yeah.
Tobias Carlisle: I saw somebody the other day said it's like entering a Mack truck in a formula one race and consistently winning.
You can find out more about the VALUE: After Hours Podcast here – VALUE: After Hours Podcast. You can also listen to the podcast on your favorite podcast platforms here:

 Apple Podcasts

 Breaker

 PodBean

 Overcast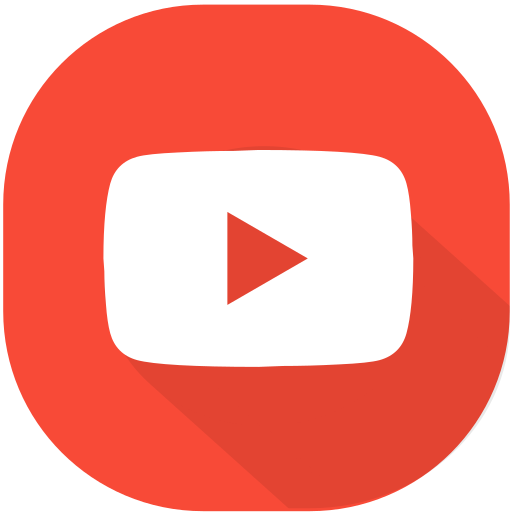 Youtube

 Pocket Casts

 RadioPublic

 Anchor

 Spotify

 Stitcher

 Google Podcasts