Summary
During this week's Value: After Hours podcast Taylor, Brewster, and Carlisle discuss Restoration Hardware and some reasons why Warren Buffett bought 1.2 Million shares in the company. Here's an excerpt from the discussion:
Tobias Carlisle: Why don't we kick off the topics. Bill, do you want to take it away with Restoration Hardware ticker is RH.
Bill Brewster: I think it's an interesting set up right now. When I say interesting, I'm not saying like, oh go out buy the shares. That's not what I'm saying at all. I had a bias against Restoration Hardware. My mom's an interior designer and she has always told me from day one or whatever about quality furniture and how all this other furniture is crap and it's all made in China and this and that. So, I sort of inherently had a negative bias towards Restoration Hardware from a quality standpoint.
Bill Brewster: So, I read that the CEO is talking about we have no competition and we want to be like Louis Vuitton or Hermes or Apple. I immediately have-
Tobias Carlisle: You scoffed.
Bill Brewster: That's right. And like anybody that's scoffing does these days, I took to Twitter real quick and laid out why I thought that that was silly.
Tobias Carlisle: It's been a roller coaster ride of emotions, you and Restoration Hardware.
Bill Brewster: That's right. I'm just drinking scotch on Saturday, it's been a roller coaster. So anyway, it's sort of an interesting process that I've gone through on it. Adam Robinson has said on, he said on Tim Ferriss' podcast and I think Shane Parrish's also, there is a lot of opportunity and things that make no sense and things that are blatantly obvious. And that's something that I've tried to sort of say, okay, well I'm going to learn a little bit from that.
Bill Brewster: I started to dig in to the Restoration Hardware story. It led me to this book, The Luxury Strategy that Bluegrass had recommended a while ago. And the first time I picked it up I was like, this thing is, whatever. But now that I sort of have a motivation to understand the words that are written on the pages, I'm seeing the book a lot differently. I'm seeing what the CEO is trying to do a lot differently.
Tobias Carlisle: What are they trying to do? What's the story?
Bill Brewster: They're trying to take Restoration Hardware and become luxury of furniture or reposition the brand would be a better way to probably say. So historically, they have had the middle of the mall or less, I guess emotional retail engagements would be the best way that I can say it. They have invested a ton of money in these absolutely sick retail stores. The one in Chicago is incredible.
Bill Brewster: It's a lot like what Starbucks did with the roasteries. And they're trying to do that to reposition the brand. They're going to put out a tangential, it sounds like it's a hotel, now I think it might be more of a social club where you can live the Restoration Hardware lifestyle, which again, I scoffed at first, but with typical luxury goods, you can wear a Louis Vuitton purse and everybody's, there's a way to socially signal. With something like restoration hardware, you almost need a club in order to signal to the world that you deserve to go in or you're sophisticated enough because all your stuff's in your house and it doesn't have logos on it.
Bill Brewster: So, I think it could take a ton of capital. I don't know if it's going to work, but I think it's super interesting what's going on there. And since it's a financial podcast and then I'll stop talking, you can't talk about this story without looking at how he basically LPO'ed himself using convertible notes to retire just a ton of shares.
Bill Brewster: It's just one of those things that I was originally closed-minded to, took a stupid hot take to Twitter. And now I sort of see why both sides are interested, and Berkshire's long, I think it was Ted, I don't know, but it's an interesting peek into what somebody there saw. So it's been a good thing to study.
Tobias Carlisle: On the luxury scale, can we just talk about that a little bit? I used this expression in a podcast a little while ago and I forget which book it comes from, but it was masstige, which is like mass prestige. And that's like the BMW, it's an expensive car, It's a really well made car, but it's not like a, it's not a Rolls Royce, right? Rolls Royce is the pinnacle of luxury. BMW is something that you see pretty regularly on the road. So what is Restoration Hardware trying to be? Are they a BMW or are they a Rolls Royce?
Bill Brewster: Well, I don't think that they can become a Rolls Royce. I think that they could probably become closer to BMW. What is interesting and the question that I think is a huge outstanding question is a lot of the expansion that they've talked about on the last earnings call is going to come from Europe. Whether or not Europe accepts America's version of luxury furniture remains to be seen, because my perception of European luxury is it's very historical based and not, like if I was European, I would scoff at the notion of American luxury.
Bill Brewster: So, to your point, I think it's a BMW, and I don't know if they're going to be able to export the brand. I think that's easier said than done.
Jake Taylor: How many Cadillacs do they sell in Europe?
Bill Brewster: I have no idea.
Tobias Carlisle: Do you know the answer to that?
Bill Brewster: I don't know, but I bet it's not a tremendous amount.
Tobias Carlisle: You gave the example Bill of Polo of Ralph Lauren. Did you say that was quite successful in Europe?
Bill Brewster: Yeah. I think Ralph's upper label product scaled well. I think he did a really, really good job at associating himself with sort of the mega of American business. He was 1950s, 1960s images, very cultured. Ralph I think is probably the best example of an American luxury lifestyle brand that's been exported. So can you do it in furniture is sort of the question.
Tobias Carlisle: Polo Ralph Lauren, it's kind of confected, right? He's made that up not that long ago. Started out selling ties in department stores and he's built this thing. It's kind of incredible. It gives you the impression of it being this like old east coast money, which funnily enough, they probably are now because it's been so successful. It's kind of a brand new invention. It's only 50 years old.
Bill Brewster: Yeah. I mean, he did a great job steeping himself in that great American era. I saw his car collection in the Louvre. That's balling. It was crazy. So I don't know, it's going to be interesting. It's going to take a lot of capital to do it right but it'll be interesting to watch.
Tobias Carlisle: I got to ask this question, like what's happened to, I don't know where they were, I'm familiar with restoration hardware, I don't think I've ever bought something, but I've gone in there and looked at this stuff and I guess it's kind of Ralph Lauren-ish, Polo-ish. But you say that they've gone, they're trying to get up market from there to become, presumably that means you sell it more expensively. So, what has happened to the consumer who previously was in that part of the market buying Restoration Hardware stuff? Have they just gone away?
Bill Brewster: I think that they want them to go away. I think in order to execute the strategy, you're not going to be able to be everything to everyone. Actually, I think that's where Ralph got into a lot of trouble with his brand extensions. Once you could get RLX and RL Sport and all that stuff, what it was to be Ralph Lauren got diluted.
Bill Brewster: So I actually think that how this could work is margins could go way higher than people think that they're going to go, but your actual transactions come in a little bit, which requires a lower inventory base and a shrunk capital base and a higher return on your invested capital, which you're already seeing some of. But I think that's probably where the CEO is trying to take the brand.
Jake Taylor: Is this a long of inequality?
Bill Brewster: Yeah, maybe. I think it could also be a long of certification continuing and jobs sort of continuing to be like the cities being the, yeah, I guess it's inequality but I'm not sure that I would capture it quite exactly the same way.
Tobias Carlisle: That was kind of what I was trying to ask. Has that just middle part that previously bought that stuff just gone away and now you either gotta be, you've got to buy flat pack furniture that you put together yourself or you get this sort of ultra luxury end of the market and there's nothing kind of in the middle because there's nobody in the middle.
Bill Brewster: Yeah. I guess like that's where my aversion to the whole idea came is it's not ultra luxury. But it doesn't need to be. One, they just need to sort of create the perception of being a club that people have emotional engagement with. And that in and of itself can be some sort of mass luxury product. I did not think of that.
Jake Taylor: To me, I think you hit on my problem is the whole signaling mechanism. When it's a Tiffany, a box that she wants to show off, or when it's a fancy car or even a clothing label with an R and L on it or a coach bag, all those things are about status signaling. I just don't think people have, people over often enough to justify the price tag. I don't know, maybe I'm projecting-
Tobias Carlisle: Maybe if you filled your house up with Restoration Hardware, you would.
Bill Brewster: Yeah. You're not the customer dude. Get out of here.
Jake Taylor: Yeah. Fair enough.
Bill Brewster: No, I think you're right. So that's why I think if you google these new showrooms that they have, the Chicago store is incredible. But I think that they're going to need to have other social clubs around cities where you can signal that, where you can say, oh, almost like Soho House, if you guys are familiar with that. I've been to a couple of Soho houses, not because I deserve to be, they would hate me, but because I have a couple artist friends. I feel cooler when I'm there and it's really stupid.
Tobias Carlisle: What is it for folks who don't know? In LA, it's like if you're a director or an actor or something like that, you go there, right?
Bill Brewster: Yeah. They just hate finance and lawyers, I think. I don't know.
Tobias Carlisle: There's no way I'm getting in.
Bill Brewster: They would shun us.
Tobias Carlisle: What about podcasters?
Bill Brewster: Oh dude, we're creative types now.
Tobias Carlisle: There we go.
Bill Brewster: All right, I'm applying tomorrow. I make one third of a $1.40 a day.
Tobias Carlisle: These guys win if Bernard or not decides that he wants to buy them because they've reached that level of ultra luxury that he's after.
Bill Brewster: Yeah. So this brings me to another conversation that we had when I was commenting about LVMH and the Tiffany transaction. And you asked or you had commented that Bernard wants to elevate the brand, and I didn't fully understand how he could do that. Maybe there is something intrinsic in LVMH that understands how to execute luxury that Tiffany has lost. Maybe that's the synergy, I don't know.
Tobias Carlisle: Let me give you a counter example. So J.Crew. So I used to love J.Crew and I bought a lot of J.Crew, like not recently, and not in the last decade probably. And now I go in there and I just think it's expensive and I can probably get something comparable somewhere else. So I think they tried the same thing. They used to have bits that you could buy, pieces you could buy alongside expensive stuff. And now it's just all expensive stuff. I don't think it's worked very well for them.
Bill Brewster: I'm not familiar, but I do have a similar perception of the brand that you do. I think if you look historically at brands trying to go upstream, it's not an easy endeavor. So we'll see.
Jake Taylor: Hey Bill, can you explain a little bit the convertible debt? And we were kind of joking that it's sort of like the ultimate play for today's environment.
Bill Brewster: Yeah, I can try to. I don't have all the numbers in front of me. But basically what they did was when the shorts were coming after them with the knives out, let's see what dates, 2020 they issued some, no, this is when they expire. So, I guess that they issued them around 2017, 2018, 2019, something like that. There's 0% interest convertible notes that I'm pretty sure they can be stock or cash settled. I think that one was just cash settled but I haven't been able to really dig into the terms yet.
Bill Brewster: But what they then did was they entered into a hedging transaction where they bought calls at the conversion price and then sold calls a lot higher. So, basically, they just moved the conversion price of the stock up. They took in, I don't know quite how much in debt, but it was a lot. I think they've retired like 60% of their shares over the last three years. So they took in money today, varying 0% interest with the promise of settling in stock or cash in the future. And then they entered a hedging transaction to push the price up.
Bill Brewster: Today you're probably going to look at dilution, but if you were a shareholder from back then, the dilution's awash, like who cares? Well it's not awash, you're way ahead. I shouldn't say it that way.
Jake Taylor: I found it amazing. So you're 0% interest rates, all right, that's already kind of an anomaly in the world. And then these warrants, I think the strike or is that like 125% or 120% of that day's price. So, you basically were just showing, everyone could draw a straight line of what the stock had been doing and just had to keep going and be like, oh, I'm going to be in the money for these. This is great. It's like ultimate momentum like sales job. I just found it to be fascinating.
Jake Taylor: The guy's either like a genius or he's going to totally torpedo it and it'll turn into a massive zero.
Tobias Carlisle: Yeah, that's smart financial engineering, isn't it? It's a clever structure anyway for raising money.
Bill Brewster: Yeah, it was super smart. I think that the implied interest that the company ends up paying is two and a half percent. If you just take the fees on the notes. And then the note holder, you're probably thinking, well, if this goes well, I get the equity or if it goes bad, at least I get, I take care of Restoration Hardware. You have a claim on the company. The bankers are thinking that they're going get fees. It's an interesting transaction.
You can find out more about the VALUE: After Hours Podcast here – VALUE: After Hours Podcast. You can also listen to the podcast on your favorite podcast platforms here:

 Apple Podcasts

 Breaker

 PodBean

 Overcast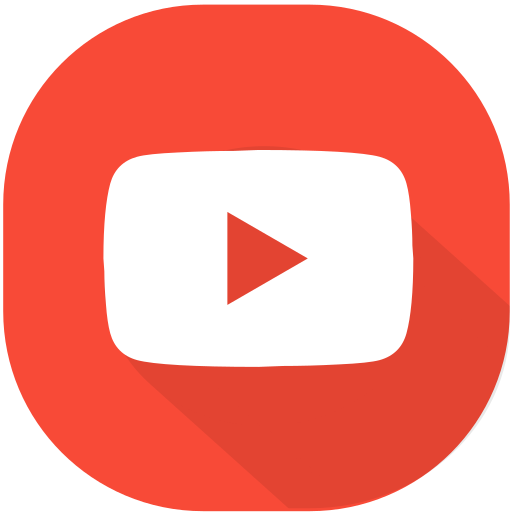 Youtube

 Pocket Casts

 RadioPublic

 Anchor

 Spotify

 Stitcher

 Google Podcasts