During this week's Value: After Hours podcast Taylor, Brewster, and Carlisle discuss the return of value investing. Here's an excerpt from the discussion:
Tobias Carlisle: That actually we got to come back to this in a moment, but you go on with your tangent.
Bill Brewster: No, I was just going to say, it's interesting because I've been going through your other podcasts, right? And to have this conversation on the back of listening to Marcelo P. Lima and then the guys that ensemble, where it seems the modern day value investing, has just deviated so much, right? I'm listening to Sean and Todd talk about, the persistence of ROIC, and how at the firm level it's persistent, right? Even though in a market level it's mean reverting. And there's a, where are the bus ticket collectors in the bag holders? They're sort of a shutting up shop, right?
Tobias Carlisle: It's been very tough, it's one of those markets that has, if you're … What historically happens when you divide the world and divide the investment universe into deciles based on some value metric, the cheaper ones tend to out perform the next cheap, and so on. Until the most expensive ones don't work, or they generate a return that's lower than the market.
That's not been true for the last five or 10 years, that more expensive ones have worked. So I can understand what a lot of investors, particularly value investors have evolved because that's, you find that the things that work, are the more expensive things that compound and the things that don't work, or the cheap things that they don't go up.
Tobias Carlisle: So there was a Chris Meredith, who's one of the quants at O'Shaughnessy, he had this little metric, or this little table yesterday that he shared that, he was just looking at the late 1990s versus today. And he said, "Basically just looking at the movement in the multiple of the value portfolio versus the multiple of the growth portfolio. And so, in the late 1990s, the multiple for value contracted multiple for grammar expanded, that's a typical." And so, it led to this out performance for glamor over value of 15% or 19%, something like that.
Jake Taylor: What was the multiple on? Was it book, earnings?
Tobias Carlisle: Earnings?
Jake Taylor: Okay.
Tobias Carlisle: Yeah, sorry. So that, and that built on some previous work that they had put together, where they said that, the way that growth companies do, their earnings do go up, but the multiple compressors with value, the earnings go down, but the multiple expanse. And so, when that reverses, that's when you get something like this in the market, where growth outperforms so materially. So I think it's a totally rational evolution, for guys to evolve away from this style of deep value investment. But I do think it's cyclical.
Bill Brewster: Well, and I guess what they would probably say is, especially the ensemble guys, because you guys got talking to, I think Sean had mentioned, over a five year period earnings growth is what actually drives returns. As you expand your horizon, the persistence in the actual underlying business drives most of your return, which I think … I don't know a lot of us value people are really focused on the entry multiple, and it's, got me thinking whether or not I worry too much about that. But then I talk to myself and I say, "How good are you at really predicting a business 20 years away?" And that's where my hangup then comes. Right? So-
Tobias Carlisle: It's funny, 10 years ago, I did not hear a lot of people saying, "Gee, I wish I'd paid up for that business."
Bill Brewster: Yeah.
Tobias Carlisle: I missed it. I should have just pulled the trigger, is it 30 times earnings? Now it's 60 times earnings. I should have pulled it when I was at 30. It was the other way around, everybody was like, "Damn, I wish I hadn't been so impatient, I should have just waited until I got my price." It's just the turn of the market. I think it's cyclical, I'm probably one of the very small handful of people that actually think that, and I probably look like an idiot until it gets proven otherwise. But I'm prepared to do that.
Jake Taylor: I think I might … My big concern is that, technological change has happening faster than probably any time in history, and the risk obsolescence of many of these businesses, the returns on capital can disappear overnight even, for some of these potentially. I don't know which ones and I don't think anyone does, that's kind of the point.
You're making this bet implicitly that, the returns are going to stay high for some of these companies. And frankly, some of them, if you kind of use like a Lindy effect view, where like some of them have only been around a little while, to assume that they're going to be around for another 50 years, when they've only been around 10 to start out with, I think is a little bit dangerous. And I don't really hear anyone talking about that very much, except maybe the three of us.
Tobias Carlisle: I kinda liked that. I actually thought you were going to be talking about value stocks then. I thought you're going to say those are the ones that risk of obsolescence. That was an unexpected twist there.
You can find out more about The VALUE: After Hours Podcast here – VALUE: After Hours Podcast. You can also listen to the podcast on your favorite podcast platforms here:

 Apple Podcasts

 Breaker

 PodBean

 Overcast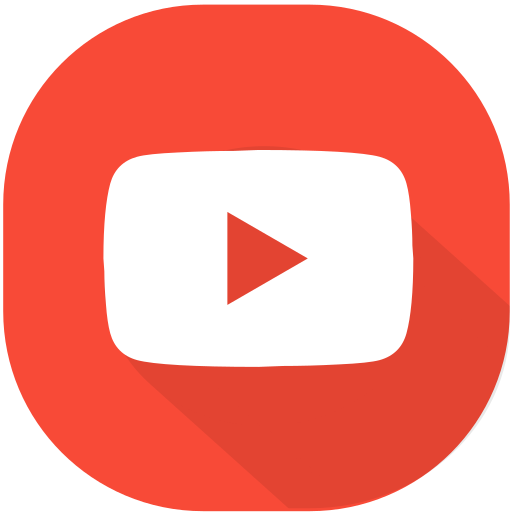 Youtube

 Pocket Casts

 RadioPublic

 Anchor

 Spotify

 Stitcher

 Google Podcasts