During this week's Value: After Hours podcast Taylor, Brewster, and Carlisle discuss Paul Graham's – The Bus Ticket Theory of Genius. Here's an excerpt from the discussion:
Jake Taylor: So I've got, Paul Graham's essay about genius, that was making the rounds on Twitter, that was pretty popular. So we can talk about that.
Tobias Carlisle: Let's do that.
Jake Taylor: Okay. So this essay that Paul Graham posted was talking about, how … Everyone kind of understands that it's natural ability plus determination or grit, but he also added this other component to success or genius which was being obsessed about some topic, having some interest that you're just obsessed about. And he reckoned, he made it like these, the bus ticket collectors, people who collect bus tickets, like it does know, there's no real economic value to any of these things, but they're just obsessed with collecting bus tickets, and this recipe that he kind of lays out, I found it very interesting.
The idea that maybe you actually have to waste a lot of time looking around at different things that you're interested in, and not so much worried about, how is this going to lead to me being successful, necessarily.
Jake Taylor: So I'm thinking about like Steve Jobs, and he took Calligraphy classes in college. What was the point of that? Well, it turns out later, all these dots connecting that having beautiful fonts and an Apple was a differentiator for their products. So we really can't know what is the, where does this go necessarily, but we just kind of have to pick things that we're interested in, and be willing to deep dive on them. So Bill, what do you think about that?
Bill Brewster: No, I think that makes … That's it was an interesting essay to read, and the idea of being interested in the process, right? And not looking to do something for the purpose of finding something tangible today. I think, it was pretty interesting, and the notion of, if you're obsessed with something, you're willing to stick with it, even if there's not as I said like an immediate tangible benefit. You think about digging through some of these stocks. A lot of them are nos, right? And the knowledge builds and you hope eventually you can use it. And I think that it's at least a healthy way to think about, getting through some of the nos at a minimum, right? Like I'm getting closer, and I think that was a useful framework.
Tobias Carlisle: I think it's a good model, for finding folks who are going to be successful investors. It might be a good VC model, for finding good CEOs, but I think about it also in terms of, Joe Rogan has this podcast, right? We're on a podcast, everybody's got a podcast these days. But there's no reason why that podcast isn't as successful as a CB radio show rod. Joe Rogan could easily be, "Hey, you remember that dude who was on this TV show, in the nineties news radio, his now," he commentates on the UFC, which is now that's very successful, but it's possible that wouldn't be successful too. And guess what, he's got a CB radio show that services, some tiny little areas somewhere. He just feel like that's an interesting kind of tidbit to know about that guy.
Tobias Carlisle: But it turns out his CB radio show is podcasting. And so, now there's some study out there that says that, or Andrew Wilkinson did this analysis of, he says, "He's probably a billionaire from this podcast platform." He could probably, he's making like a hundred million dollars a year, he could probably sell a portion of it for $1 billion, he'd get a billion dollar valuation if he wanted it. What I think that speaks to, is that, you can get very lucky. You can be a Transporter, you could be collecting bus tickets, you can be Joe Rogan. And that's basically what we're trying to do work, we're trying to not be collecting bust tickets, we're trying to collect things that ultimately have some great value.
Tobias Carlisle: Because I have seen, I've known deep value guys years and years ago, they were all very odd, norm like dudes in their little offices that would look terrible, in threadbare carpet, old filing cabinet. But there were just guys who just loved the chase, they loved just finding these little nuggets, and that explain to you why they're buying something that you'd be … That's a terrible business, it makes fabric or something like that. Why would you invest in that? And then if you find out five years later they've got 10 X or something on that position, so I think it's a good model.
Jake Taylor: I think the part for me that was the biggest takeaway, was when he was talking about the kids and what he does for his kids, which was really encourages them to dive deep on anything that they're interested in and just kind of get work the muscle out of really getting deep into something. You don't have time to do that at school, and it's probably discouraged as well. Like you're always moved on to the next period for, close your math books, it's time for English. So for me, I've been trying to think about different ways that I can encourage my kids to whatever it is that they're interested in, to really push them to dive deep on it.
Tobias Carlisle: And so, what do you do?
Jake Taylor: Well-
Tobias Carlisle: Just feed the curiosity.
Jake Taylor: Exactly. Just like keep asking them questions. It's really more like, don't discourage them when they want to dive deep on something probably.
You can find out more about The VALUE: After Hours Podcast here – VALUE: After Hours Podcast. You can also listen to the podcast on your favorite podcast platforms here:

 Apple Podcasts

 Breaker

 PodBean

 Overcast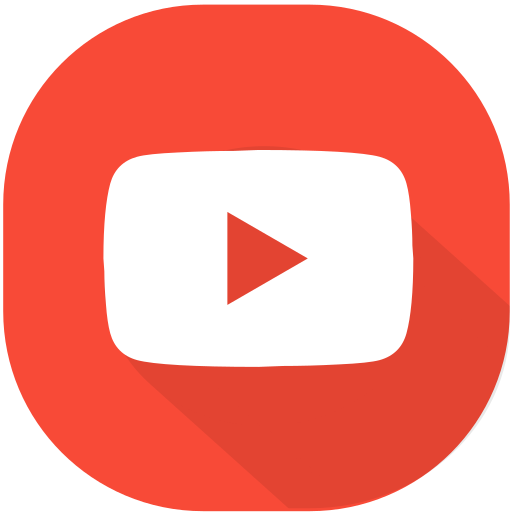 Youtube

 Pocket Casts

 RadioPublic

 Anchor

 Spotify

 Stitcher

 Google Podcasts