Summary
In this episode of the VALUE: After Hours Podcast, Taylor, Brewster, and Carlisle chat about:
Paul Graham – The Bus Ticket Theory of Genius
The Bag Lady of Business – Ron Brierley
When Will We See The Return Of Value Investing?
LVMH To Buy Tiffany – Is It A Good Deal?
Was Telsa's Pickup Launch A Failure Or A Great Publicity Stunt?
Why Buffett And Munger Don't Short
Position Sizing Strategies And Portfolio Management Risk
Qurate Retail Subsidiary QVC –  Senior Secured Notes Expiring 2068
John Malone Has A Very Simple Approach To Screening For Opportunities
To Equal Weight Or Not To Equal Weight – What Should You Do?
Recognize Your Own Hipocrisy
You can find out more about the VALUE: After Hours Podcast here – VALUE: After Hours Podcast. You can also listen to the podcast on your favorite podcast platforms here:

 Apple Podcasts

 Breaker

 PodBean

 Overcast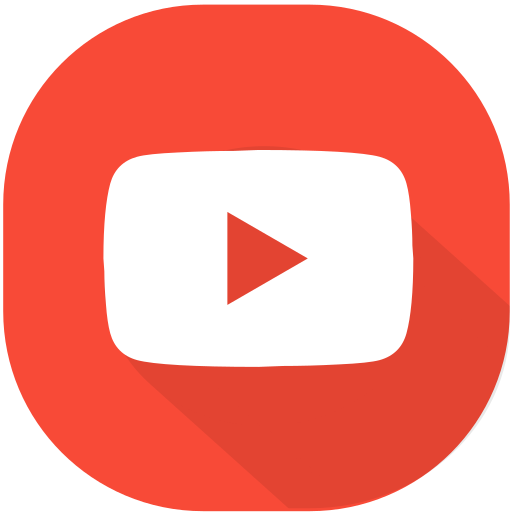 Youtube

 Pocket Casts

 RadioPublic

 Anchor

 Spotify

 Stitcher

 Google Podcasts
Full Transcript
Jake Taylor: … But I want to start it over. That was a … You're killing it, right?
Tobias Carlisle: I'm trying to think what I'm actually going to say.
Bill Brewster: Welcome to the After Hours.
Jake Taylor: Ooh yeah.
Tobias Carlisle: Welcome to the After Hours Podcast. I'm Tobias Carlisle. I'm joined by Bill Brewster and Jake Taylor. Jake, what's your topic this week?
Jake Taylor: Hey, Value Nerds. This week we're going to be talking about Paul Graham's essay about a genius that recently was making the rounds on Twitter.
Tobias Carlisle: And bill, what's your topic?
Bill Brewster: We're going to focus on the absurdity, of the debt that Qurate Retail got to issue this week.
Tobias Carlisle: That's Liberty and John Malone, and I'll be talking about the Tesla truck. Come on, coming up right after this.
Speaker 4: Why is Carlisle, the founder and principal of Acquirers Funds for regulatory reasons. He will not discuss any of the Acquires Funds on this podcast, all opinions expressed by podcast participants are solely their own, and do not reflect the opinions of Acquires Funds or affiliates. For more information, visit acquirersfunds.com.
Jake Taylor: So I've got, Paul Graham's essay about genius, that was making the rounds on Twitter, that was pretty popular. So we can talk about that.
Tobias Carlisle: Let's do that.
Jake Taylor: Okay. So this essay that Paul Graham posted was talking about, how … Everyone kind of understands that it's natural ability plus determination or grit, but he also added this other component to success or genius which was being obsessed about some topic, having some interest that you're just obsessed about. And he reckoned, he made it like these, the bus ticket collectors, people who collect bus tickets, like it does know, there's no real economic value to any of these things, but they're just obsessed with collecting bus tickets, and this recipe that he kind of lays out, I found it very interesting. The idea that maybe you actually have to waste a lot of time looking around at different things that you're interested in, and not so much worried about, how is this going to lead to me being successful, necessarily.
Jake Taylor: So I'm thinking about like Steve Jobs, and he took Calligraphy classes in college. What was the point of that? Well, it turns out later, all these dots connecting that having beautiful fonts and an Apple was a differentiator for their products. So we really can't know what is the, where does this go necessarily, but we just kind of have to pick things that we're interested in, and be willing to deep dive on them. So Bill, what do you think about that?
Bill Brewster: No, I think that makes … That's it was an interesting essay to read, and the idea of being interested in the process, right? And not looking to do something for the purpose of finding something tangible today. I think, it was pretty interesting, and the notion of, if you're obsessed with something, you're willing to stick with it, even if there's not as I said like an immediate tangible benefit. You think about digging through some of these stocks. A lot of them are nos, right? And the knowledge builds and you hope eventually you can use it. And I think that it's at least a healthy way to think about, getting through some of the nos at a minimum, right? Like I'm getting closer, and I think that was a useful framework.
Tobias Carlisle: I think it's a good model, for finding folks who are going to be successful investors. It might be a good VC model, for finding good CEOs, but I think about it also in terms of, Joe Rogan has this podcast, right? We're on a podcast, everybody's got a podcast these days. But there's no reason why that podcast isn't as successful as a CB radio show rod. Joe Rogan could easily be, "Hey, you remember that dude who was on this TV show, in the nineties news radio, his now," he commentates on the UFC, which is now that's very successful, but it's possible that wouldn't be successful too. And guess what, he's got a CB radio show that services, some tiny little areas somewhere. He just feel like that's an interesting kind of tidbit to know about that guy.
Tobias Carlisle: But it turns out his CB radio show is podcasting. And so, now there's some study out there that says that, or Andrew Wilkinson did this analysis of, he says, "He's probably a billionaire from this podcast platform." He could probably, he's making like a hundred million dollars a year, he could probably sell a portion of it for $1 billion, he'd get a billion dollar valuation if he wanted it. What I think that speaks to, is that, you can get very lucky. You can be a Transporter, you could be collecting bus tickets, you can be Joe Rogan. And that's basically what we're trying to do work, we're trying to not be collecting bust tickets, we're trying to collect things that ultimately have some great value.
Tobias Carlisle: Because I have seen, I've known deep value guys years and years ago, they were all very odd, norm like dudes in their little offices that would look terrible, in threadbare carpet, old filing cabinet. But there were just guys who just loved the chase, they loved just finding these little nuggets, and that explain to you why they're buying something that you'd be … That's a terrible business, it makes fabric or something like that. Why would you invest in that? And then if you find out five years later they've got 10 X or something on that position, so I think it's a good model.
Jake Taylor: I think the part for me that was the biggest takeaway, was when he was talking about the kids and what he does for his kids, which was really encourages them to dive deep on anything that they're interested in and just kind of get work the muscle out of really getting deep into something. You don't have time to do that at school, and it's probably discouraged as well. Like you're always moved on to the next period for, close your math books, it's time for English. So for me, I've been trying to think about different ways that I can encourage my kids to whatever it is that they're interested in, to really push them to dive deep on it.
Tobias Carlisle: And so, what do you do?
Jake Taylor: Well-
Tobias Carlisle: Just feed the curiosity.
Jake Taylor: Exactly. Just like keep asking them questions. It's really more like, don't discourage them when they want to dive deep on something probably.
Tobias Carlisle: Just while we were telling that story, just reminded me of, the investor Ron Brierley, who I wrote about in deep value and he's a Kiwi, he spent some time in Australia and then he ended up in the UK and he's got that very deep valley style, where he likes balance sheet value, he also does … He was a Raider back in the 80s, and he's still an activist, he still tries to get control of boards and do things like that. His UK company was GPG, and GPG had a big holding in this company called Coats. I don't know if you guys know what Coats is, but basically what Coats is that, at the time I, they made like thread and make wool. And so now, I looked them up online, they say, "We're the world's leading Industrial Thread Business, harnessing talent and technology and textiles to enhance people's lives."
Tobias Carlisle: So I just think that's a pretty good demonstration of, they used to call him the bag lady of business because he just liked to go, just he'd go around with this little plastic bag and fill it up with all of these random businesses like that. And he's one of the world's great investors. So that's my aspiration to be the bag man of a, maybe not bag man, that's not a good term.
Jake Taylor: You are the Hobo of Valley.
Tobias Carlisle: The Hobo of Valley just collecting all these garbage, all businesses. Hopefully, they tend to be really good ones.
Bill Brewster: Well, that's why I say you're the modern day, Walter Schloss.
Tobias Carlisle: That's kind, it's not true, but it's kind.
Bill Brewster: Well, the aspirational one.
Tobias Carlisle: That actually we got to come back to this in a moment, but you go on with your tangent.
Bill Brewster: No, I was just going to say, it's interesting because I've been going through your other podcasts, right? And to have this conversation on the back of listening to Marcelo P. Lima and then the guys that ensemble, where it seems the modern day value investing, has just deviated so much, right? I'm listening to Sean and Todd talk about, the persistence of ROIC and how at the firm level it's persistent, right? Even though in a market level it's mean reverting. And there's a, where are the bus ticket collectors in the bag holders? They're sort of a shutting up shop, right?
Tobias Carlisle: It's been very tough, it's one of those markets that has, if you're … What historically happens when you divide the world and divide the investment universe into deciles based on some value metric, the cheaper ones tend to out perform the next cheap, and so on. Until the most expensive ones don't work, or they generate a return that's lower than the market. That's not been true for the last five or 10 years, that more expensive ones have worked. So I can understand what a lot of investors, particularly value investors have evolved because that's, you find that the things that work, are the more expensive things that compound and the things that don't work, or the cheap things that they don't go up.
Tobias Carlisle: So there was a Chris Meredith, who's one of the quants at O'Shaughnessy's, he had this little metric, or this little table yesterday that he shared that, he was just looking at the late 1990s versus today. And he said, "Basically just looking at the movement in the multiple of the value portfolio versus the multiple of the growth portfolio. And so, in the late 1990s, the multiple for value contracted multiple for grammar expanded, that's a typical." And so, it led to this out performance for glamor over value of 15% or 19%, something like that.
Jake Taylor: What was that multiple on? Was it book, earnings?
Tobias Carlisle: Earnings?
Jake Taylor: Okay.
Tobias Carlisle: Yeah, sorry. So that, and that built on some previous work that they had put together, where they said that, the way that growth companies do, their earnings do go up, but the multiple compressors with value, the earnings go down, but the multiple expanse. And so, when that reverses, that's when you get something like this in the market, where growth outperforms so materially. So I think it's a totally rational evolution, for guys to evolve away from this style of deep value investment. But I do think it's cyclical.
Bill Brewster: Well, and I guess what they would probably say is, especially the ensemble guys, because you guys got talking to, I think Sean had mentioned, over a five year period earnings growth is what actually drives returns. As you expand your horizon, the persistence in the actual underlying business drives most of your return, which I think … I don't know a lot of us value people are really focused on the entry multiple, and it's, got me thinking whether or not I worry too much about that. But then I talk to myself and I say, "How good are you at really predicting a business 20 years away?" And that's where my hangup then comes. Right? So-
Tobias Carlisle: It's funny, 10 years ago, I did not hear a lot of people saying, "Gee, I wish I'd paid up for that business."
Bill Brewster: Yeah.
Tobias Carlisle: I missed it. I should have just pulled the trigger, is it 30 times earnings? Now it's 60 times earnings. I should have pulled it when I was at 30. It was the other way around, everybody was like, "Damn, I wish I hadn't been so impatient, I should have just waited until I got my price." It's just the turn of the market. I think it's cyclical, I'm probably one of the very small handful of people that actually think that, and I probably look like an idiot until it gets proven otherwise. But I'm prepared to do that.
Jake Taylor: I think I might … My big concern is that, technological change has happening faster than probably any time in history, and the risk obsolescence of many of these businesses, the returns on capital can disappear overnight even, for some of these potentially. I don't know which ones and I don't think anyone does, that's kind of the point. There's, you're making this bet implicitly that, the returns are going to stay high for some of these companies. And frankly, some of them, if you kind of use like a Lindy effect view, where like some of them have only been around a little while, to assume that they're going to be around for another 50 years, when they've only been around 10 to start out with, I think is a little bit dangerous. And I don't really hear anyone talking about that very much, except maybe the three of us.
Tobias Carlisle: I kinda liked that. I actually thought you were going to be talking about value stocks then. I thought you're going to say those are the ones that risk of obsolescence. That was an unexpected twist there.
Bill Brewster: Well, like a firm like Ferrari, I think that you can bet on the persistence of that brand. LVMH is one that I pay some attention to, it's incredible what they've done with those brands, but here they are buying Tiffany, and Tiffany might be cheap here, but it's definitely not a distressed asset. So they sort of getting into one of these issues, where now to get your next growth, you're paying up for a business that maybe is not what you think it is, and how much can they get the synergies out of pushing it into their method and distribution system? I don't know what, I'm not smart enough to know what can go on at Tiffany, but I just sorta wonder if you're backward looking, and now they're doing a big acquisition for growth. What is the forward return of that business look like? Stuff like that gets hard, but I guess they've done it for a while, so.
Tobias Carlisle: it's Bernard Arnault, how do you say his name?
Bill Brewster: I think you're right.
Tobias Carlisle: He had a great quote. I think possibly you shared it on Twitter yesterday. The one about, he thinks that he can grow the prestige of the brand over the next decade.
Bill Brewster: That wasn't me.
Tobias Carlisle: I think that his focus of it was something he thought, not so much the financial performance, but he if could make the brand, more attractive for one of a better word over the next decade, then he would regard that as success. That's what he's aiming to do.
Jake Taylor: Okay. Well, how do you do that? You spend money on advertising, and lower your returns on capital.
Tobias Carlisle: I kind of think that, I've read a little bit about him. He's one of those guys, a little bit like John Malone, who we should come back to in a moment. But there are these, I think there's some brilliant guys out there, and one of the things that he does is he says, he … Early on in his career, he was buying these companies that had the low returns on invested capital or low sort of margins and he said, "You struggle along with the low margin, so you get these things they've got very fat margins." And that's for he's attracted to luxury, because you can always charge gigantic prices that aren't supported by what you're actually selling that, you have to have some of that brand magic in there. And that Tiffany's is a great example, right? They sell the same jewelry as anybody else, it's just that it comes in that little, Aqua box or whatever color that box is, and that's the entire, that's it. That's what you get for the, for the premium.
Bill Brewster: Well, and do you get a smile on your significant other's face? Right. But that, I guess that that is where my question on that acquisition comes from and it's … I'm not informed on it, but I do wonder like, "That brand has value today, that's why they can charge what they can charge." So how much can you really improve it? And the answer may be-
Tobias Carlisle: What are the metrics? How expensive is it?
Bill Brewster: Oh, I don't know of the top, my head I don't want to start talking numbers, because I'll look like a moron. But I just think, from a story perspective, right? Where do you take Tiffany? I don't know.
Tobias Carlisle: Name another jewelry brand.
Bill Brewster: Yeah. I really can.
Tobias Carlisle: Every kiss begins with K.
Bill Brewster: Yeah. Well, then you have the higher end, you got Cartier and stuff like that. Right? But I don't know, Tiffany is just like Starbucks of jewelry to me.
Tobias Carlisle: It's Starbucks of luxury jewelry run?
Bill Brewster: That's right? Yeah.
Tobias Carlisle: So they're masstige, they've got that nice point between, there like a BMW maybe.
Bill Brewster: Yeah.
Tobias Carlisle: It's like, you see BMW is everywhere all over the road, but it's expensive car. So it's like, it's not like, a Rolls Royce, where you see a Rolls Royce once a quarter, or something like that. You see 10 BMWs every time you go out on the road. So BMW is probably making more money out of that kind of brand. Maybe Tiffany's the same thing, It is aspirational but they're also selling a lot of it.
Jake Taylor: I just want to point out, it's funny that you say that you would see it once a quarter, most people would say like once every three or four months.
Tobias Carlisle: Well, that's how I think.
Jake Taylor: I know.
Tobias Carlisle: I live my life a quarter mile at a time, whatever that a quarter at a time. I thought you were going to say, I thought you were having, because I'm in Los Angeles, like they probably are at a large, a number of them around then, I don't know other places.
Bill Brewster: The IPO cycles.
Tobias Carlisle: Yeah, maybe San Francisco. The problem with San Francisco is you'd never be able to park it. Whatever you pay for the car, you've got to pay just as much again, for the parking. That's the prestige item in San Francisco.
Bill Brewster: That exempts, and that's why people Uber. Right?
Tobias Carlisle: So let's … I have a couple of topics, I've got to throw away one, because I want to talk about the Cyber Truck a little bit.
Bill Brewster: Oh yes, let's do this.
Tobias Carlisle: So I think that Musk is an incredible genius, because he's had the most profitable Kickstarter ever, where basically he's come out and he's shown a prototype of a car that it could have just gone down to a soundstage in Los Angeles and he said, "Give me your like space-age looking thing, give me some truck that's come off the next episode of mad max." And he's driven that on stage. And he said, "Here's the website where you go to." He gives me a hundred bucks refundable, and he's taken 200,000, he's got 20 million bucks. That doesn't make much difference to Musk one way or the other. But that's a pretty impressive Kickstarter, wouldn't you say?
Jake Taylor: Well, here's the question, is he such a genius, that he knew that the glass was gonna break, and then that was all a publicity stunt to have everyone talking about it? it's kind of that 48 laws of power of the-
Tobias Carlisle: Publicity design of the truck. The kind of the weird design of the truck was the thing that was supposed to get attention, because he knows that's not straight legal. Right? You can't have sharp corners and no,
Jake Taylor: Mirrors
Tobias Carlisle: No mirrors yet. He should've just had big spikes on it. Like that last mad max fire coming out of the [inaudible 00:19:35]. That's just a straight legal.
Bill Brewster: It is a truly atrocious looking truck, which I'm sure people are going to get mad at me saying, "But it's like a bad DeLorean."
Tobias Carlisle: Yeah.
Bill Brewster: Which is so weird because the Model S, I think is a pretty car and it's got styling and then here you roll out like a metal box, like a Terminator box.
Tobias Carlisle: But then you said you can't, because it looks plainer, because the cold rolled steel, you can't punch it into a shape, because it breaks the stamping machinery. That's why it has to look like that.
Bill Brewster: So basically if you get in an accident with this thing, it's just going to plow through your car and destroy everything.
Tobias Carlisle: It's going to vaporize any pedestrian?
Jake Taylor: Yes, It's basically a snow plow if you crashed into somebody just,
Bill Brewster: Okay. I'll know to avoid them.
Jake Taylor: I did enjoy the, all this stuff on Twitter about it, like the different jokes, and memes that came out. And I often think about that like, "Gosh, if only we could harness all this creativity in the world for good." It ends up manifesting in making fun of things because the creativity is off the charts to me, like it's 10 out of 10, but there's some really good ones on that one.
Tobias Carlisle: Have you got any examples? Am I going to put you on the spot?
Jake Taylor: Oh yeah. I really like the … They showed the, I don't know if you remember the Tomb Raider, Laura Croft had these very angular-
Tobias Carlisle: [inaudible 00:21:06].
Jake Taylor: Endowment and it did look like the front of the truck. It was like this triangular, scale or looking.
Tobias Carlisle: Assuming you're one with a, and it was the guy who programmed the computer game, where you're … I can't think what the name, but it's the one that they make the red versus blue, comic out of other red versus blue cartoon, no?
Bill Brewster: I don't know.
Jake Taylor: I don't know [inaudible 00:21:37].
Tobias Carlisle: Well, one of us are computer game players, but they had the guy who designed the original truck was called a Warthog in this computer game. He said, "It basically looked the low polygon version of it, looked exactly like the truck, and then they put in the characters from it in the back with a big gun and one of the characters driving it." It was very funny.
Bill Brewster: It's one of those that I just assumed that the longs have done a lot better research on, than I have, because I'm not sure did either because I'm just terrified of getting my face ripped off on it. But I don't understand. I think to me Musk and Trump are the same. The people that like them see one thing, the people that hate him see another and there's crazy polarization around them, and he rolls out this crazy cyber truck and we're talking about whether or not he plays 40 chess. If it's anybody else, that's just a crazy idea. Right? But here he's got the posits and people love it. So, and now [inaudible 00:22:33] made it.
Tobias Carlisle: It's so funny, when I saw Cyber Truck written, because it was written in that funky lettering, I read it as clusterfuck and it had like the blowing windows. I was like that's [inaudible 00:22:42] nobody did, nobody changed the wording at the back.
Jake Taylor: I didn't like the, I liked how the Tesla Q community jumped on the video, because he had another one that came out later, where they showed it not breaking. And that turned into the Zapruder film, were like they're just tearing it apart frame by frame, looking for clues, who was on the grassy Knoll, it was …
Tobias Carlisle: Because they said that the window had been impacted in that first test, where the dude threw the ball and it bounced off the window. Right? It looked like it had been collapsed a little bit or it fell off to, they threw that ball at it.
Jake Taylor: Well, and I think they had like the door was open already, and they had some blanket over it to like hide that the door was open. I don't know, it's so funny the level that people will want to see what they want to see.
Tobias Carlisle: Of course the test free had the two trucks wrote, the truck, I said the truck was only two wheel drive, and there was no weight in the back. Whereas the Tesla Truck is four wheel drive and it's heavy, because it's got the battery in the back. And then they had Neil deGrasse Tyson leans in and he says, "Give some explanation about talking." And then some, that's T-O-R-Q-U-E and friction. And then some formula, one driver leaned into the same conversation, like this is the power of Twitter, right? But basically they all calling bullshit on mosque.
Bill Brewster: Well at Tesla Q those guys are, at this point it's just wolves looking for any scrap of meat that they can get. And I don't say that lightly, some of the stories that I've heard, are like community I feel really badly, right? Because some of the research is really impressive, and from the anecdotes that I've heard, the sizing of the bets, has really taken some people out.
Tobias Carlisle: That's [inaudible 00:24:30].
Bill Brewster: I don't wish that upon anybody, but, man you see Tesla Q get loose on any scrap of fraud and it's like, "Oh, let's go."
Tobias Carlisle: It's hard to say like, and there's other, there's smart guys at like chinos who's a legendary short seller who's been a short seller for so long that he just knows how to survive. He is very negative on Tesla. He very critical, pulls apart the accounts. Like if he's negative, if he's attracted to it. That's pretty comprehensive, that's pretty conclusive isn't not Like, it's not.
Jake Taylor: [inaudible 00:25:07].
Tobias Carlisle: [inaudible 00:25:07].
Jake Taylor: Out accounts receivable, things like he wants to see why are accounts receivable ballooning the way they are? And he's like, people are tagging KPMG, like the accountant or who I think-
Tobias Carlisle: It's PWC.
Jake Taylor: PWC. Okay. Yeah. Tagging them in it. Like, "Hey, you guys better be like looking a little harder or else you got lawsuits coming." It's so funny to me the way the information coalesces into Twitter.
Tobias Carlisle: In full disclosure, I am sure, in some of the things that I do, and it's ripped my face of this quarter. We only short to a very small, but I only short to a very small percentage of the portfolio. And so, it's good because it's gone the wrong direction.
Bill Brewster: This is the stuff that I've re listened the Buffet and Munger talks shorting, and MUnger's whole thing is, I know that I've seen, so let's assume that Ilan is a fraud for this purpose, right? He says, "I have seen frauds and I've seen the stock double on you while you think it's a fraud, and it's just not worth the stress in my life to identify these things, even if I know it's right. I just rather live without that." So even if Tesla Q is right, which to some of them, I hope they are. I may not, or at least I hope that their returns mirror their dedication to the course, but it's like, man that's, you're really changing your life for this. I don't know whether it's worth it.
Jake Taylor: I think Buffet it's been even more emphatic about it. Saying like, "I've never been wrong on a short, but I've just never been the timing, it's just never been worth it."
Bill Brewster: Yes.
Tobias Carlisle: But it don't necessarily have to short like that. Right? You don't have to short, I think shorting is different to owning long. You can be short across the portfolio, and do I think that that portfolio is going to do worse than the inverse of the index. So is it going to go down more than the index goes down, when the market goes down? Absolutely. They're just, you buying vapor, you're buying just like hot air completely, or you shorting hot air and you're just waiting for the whole, for that to come down. I don't, but I'm short Tesla, so I'm in that kind of, I look at Tesla Q and I think they're nuts as well, but I'm just, I'm not going to not put it on or put it on because what other people are doing. I've got my own assessment of it. And I think that it's a short, even knowing all of the dangers of shorting.
Bill Brewster: Well, I think what I like about how you, proceed in what you do is, you're taking a basket approach to a lot of this stuff,
Tobias Carlisle: All right?
Bill Brewster: And then when you have a momentum overlay to something that you perceive to be borderline fraudulent or super expensive, that makes a lot of sense to me and, mitigate some of the risk that I think.
Tobias Carlisle: And we could quite easily be out of it this quarter, by virtue of the fact that it's gone up so much. That's just one of the things that is in our, is in the model that if it moves that much against you, then you shouldn't be … You're missing something
Jake Taylor: Or you need to show more. I don't know. What's the-
Tobias Carlisle: Well, rebalance at least. And rebalancing typically means taking a short, that's not worked down. Reducing the size, because that is the big problem with shorting. If you're wrong and a long, and you just stay in bed and you can't get out because you just so sick with what you've done, that problem eventually solves itself because it goes to zero. Whereas with a short, at some stage you have to grasp the nettle and take the loss. And so, you have to have some process for dealing with that. So I'm pretty comfortable with the process that we have.
Jake Taylor: I had a pretty-
Tobias Carlisle: Sorry, go ahead.
Jake Taylor: I was going to say, I heard it pretty interesting idea. Everyone thinks about position sizing, you don't want it to get too big, because you're trying to mitigate risk. I've heard someone advocate actually for minimum position sizing, so if you get down, if something shrinks enough to where it's, let's say it gets down to 1% for either the rest of your portfolio grew or it shrunk there, you could make the argument that either you need to just sell and punch out, or re up to get back up to a more normal position size. So using that as kind of a forcing function, to reassess some of your positions I think is an interesting idea.
Tobias Carlisle: That's interesting.
Bill Brewster: Well, it can cause you to dollar cost average at the right time. If you're not, if you think you're still right, then, my rule says I have to buy more.
Tobias Carlisle: I like to-
Jake Taylor: All right, this is really easy to just sit there and twiddle your thumbs and kind of that something fixes itself.
Bill Brewster: Yes.
Tobias Carlisle: I liked John Hampton's approach to Dollar cost averaging. Well, he wrote a great post on where, there's this two schools of thought, right? There's that, "Loses average loses." which is the Paul Tudor Jones famously has that chart above is above his desk when he was younger. So that means don't, if you make a mistake and it goes down, then you don't double up on your mistake, don't compound your mistake by buying more. Then you've got the value guys like Buffet, like where, and if you ask most value guys who've been around for a long time, they will say that a great deal of their return has come from doubling down onto those positions that went against them.
Tobias Carlisle: And I think Hampton said, "Do it but do it with some care" I think you can be a little bit more precise, you just have to be careful what kind of business you're doubling down on. If it's a cyclical, you shouldn't be doubling down on cyclical, cyclicals can go against you and vaporize what you hold. If it's a business, that's a little bit better quality business. And I know I talk a lot about, it's hard to tell the difference, but there are better quality businesses than others. If a better quality business is going against you price wise, but the underlying businesses performing, okay, there's no problem with buying a little bit more of it if it's, that's where you're going to get a lot of return run.
Jake Taylor: Ideally, isn't that one of the difficult things to untangle though is kind of what's cyclical and what's secular? It goes down typically for a reason, and it's something that everyone is like, well, they start to question the validity of the business, right?
Bill Brewster: This is a fantastic time, to give listeners a reminder to do their own research. And the reason, and this is real, right? You don't know when somebody's thesis changes, and if you don't know when their thesis is right or wrong, you don't know whether or not you should be buying more or selling. I had circulated the blue links thesis to you guys a year ago, right? And I thought it was a pretty decent thesis, and ultimately I passed. If I had gotten in that and didn't know why, the last couple of days have just been brutal in that thing. And this is the … You got to figure out if you're right or wrong, if you're long that thing, and if you are, by hand over fist and if you're not, so I don't know. It's an interesting question and it's hard to know if you're right, [inaudible 00:32:12] don't find out the answer for a couple of years, which is not exactly the most fun thing in the world.
Tobias Carlisle: It's the tough thing about this business that there's no immediate risk. You don't know whether you're doing the right thing for, like you've been doing it for five years and you doing the right thing and you could still be underperforming.
Jake Taylor: Yeah. The conviction required to see it through, to see if you're right or wrong, can really take a lot out of you, psychologically.
Tobias Carlisle: That's why you need to be that bus ticket collector guy who just, you just like the, you like the color of the tickets, you just like collecting them. You're not doing it for any other reason. What's your topic, Bill?
Bill Brewster: Well, I had gotten on the persistence of ROIC a little bit, but I'm going to pivot, since we talked about that and talk a little bit about Liberty day. And one of my men crushes a John Malone, and they were up there. So they have a entity called Qurate Retail. It's Q-V-C-H-S-N and Zulily, and then I think there's a couple other little assets in there. They were talking, they had just issued debt, I might get the year wrong, It really doesn't matter, because once I tell you the decade, the actual year doesn't matter. They issued notes in QVC and HSN. Somebody bought these. They expire in 2068.
Jake Taylor: Oh God! And what, like 2% rate?
Bill Brewster: No, six and a half. So at least you get a little bit of money. But that's equity risk. Who owns that? I don't under, the equity is yielding almost 16% free cashflow yield. You know that, how these guys work, they're going to continue to issue debt and buy in the shares, if they think the entity has any viability. So you're basically just letting them arbitrage their free cashflow yield and taking equity risk. It's insane to me what's going on in the debt markets.
Jake Taylor: You're the livid finance guy, so how do you assess that? What's the, give us your expertise?
Bill Brewster: Man, I don't know. I think there's a lot of dumb buyers out there, and I have to think that maybe it's asset liability matching, where they're forced to do it or maybe it's some ETF or, it boggles my mind, how any rational human would say, "Yeah, that's the paper I want to accept." I just really don't understand it,
Tobias Carlisle: [inaudible 00:34:53]?
Bill Brewster: Yeah, well that's right.
Tobias Carlisle: It's Liberty. It's probably they're good managers. That's got lots of free cashflow, they're probably going to be able to pay it.
Jake Taylor: We need a yields [inaudible 00:35:03].
Bill Brewster: Yeah. Well, that's what I think it is, right? Like, "Oh, how are we going to hit this hurdle rate we need to? Oh, just take this, piece of crap and throw it in the portfolio." But the rumor that I heard is that retail took down a lot of that offering, and that the professional stayed away. But I, that was anecdotes. I'm not able to confirm or deny that that rumor. I know I didn't take any of it down, that I know, you will not be finding that in the Brewster Household Portfolio anytime soon.
Tobias Carlisle: Well, what's a good, this is way outside my area of expertise. What's a good yield? Like what yield are you going to buy that stuff at?
Bill Brewster: Nothing. You can't pay me enough to own that piece of paper. I guess, 25%, but they're not going to issue it at that. There's no deal that I would be on that side of, that's actually rational, right? Like they would say, "No, I'm [inaudible 00:36:00] just not going to do it."
Tobias Carlisle: Since it's a 40 year note. Is that?
Bill Brewster: Is a 50.
Tobias Carlisle: 50 year note.
Bill Brewster: [inaudible 00:36:09] risk.
Tobias Carlisle: Yeah. It's hard to-
Bill Brewster: Unlike, if that defaults,
Jake Taylor: Equity might not even be that long a duration for the average company's life is what, 25 years or something.
Tobias Carlisle: Yeah.
Bill Brewster: We were laughing when they were talking about issuing the paper, and even Greg Buffet was saying, he was like, "We're not going to be around when this thing expires." and they … it's not nefarious what they're doing. Right? If somebody will buy it, I almost, don't see the reason not to do it. It just like-
Tobias Carlisle: You always have a fiduciary obligation to issue it, don't you?
Bill Brewster: That's right.
Tobias Carlisle: Your obligations to your, to the company and to the shareholders. Yeah. I can't comment on that directly, but I did watch Malone's interview, on CNBC on Friday afternoon. Have you guys seen that?
Bill Brewster: Yeah.
Jake Taylor: [inaudible 00:37:02] launched it yet.
Tobias Carlisle: I gotta say I love Malone. He's one of my favorite kind of investor operator guys out there, along with Bernard along with Warren. They're just, he's such a great investor. And one of my favorite parts, as I was watching this thing and I watch it, he does these annually now. And it's a really pleasant way to spend an hour if you like investing in you like this stuff. He talks about how he bought $75 billion worth of discovery I-D-I-S-C-A is the ticker and he said, "I ran, my favorite screen is levered free cash flow and market cap." I ran the screen, the top name was, I was like, "Oh, surprise the top name is Discovery Disco." And so, I bought $75 million worth I was like, "That was like that was the full extent of his analysis." Clearly he knows the business really well. I'm not arguing the toss of it, but I kind of liked that it's a very simple approach to investing. I kind of like it.
Jake Taylor: Would you say though that there's some, there's a little bit of survivorship bias with him where like, he has levered up his entire career and benefited from increasingly cheap debt over and over again. There is some tailwind there that he captured now whether he was just a genius, and saw it, and bought pretty reasonably cash flowing assets and levered them up. But there is some alternate universe, where things got really sideways, and he defaulted and exploded then he's a cautionary tale. Right? Am I the only one who thinks that way?
Bill Brewster: Now is the time that you can apologize to John Malone. Thank you very much.
Tobias Carlisle: That's effect. I don't know the story well enough. I've read Cable Cowboy. But I read it so long ago now that I can't remember, if they were the early periods where they were struggling?
Bill Brewster: Yeah. TCI was in the, the original entity was not all, rainbows and whatnot. But he's abnormally smart, and I think he understands debt way better than most. This is another disclosure to any listeners, his discovery and his Qurate positions came out of when he was running TCI, and he could buy him a bundle [inaudible 00:39:25], he was part of the distribution and he knew if I put these channels on my cable networks, I can actually make them succeed. So his cost basis … Yes, he's putting real money in today, but the other thing is, I don't know, 75 million on a couple billion like, that's like you and me. [crosstalk 00:39:47]. That's, you gotta think about that. What's the percentage weight in the portfolio? And it's crazy to think, but it's not like that huge for him.
Tobias Carlisle: So the things that he has done very well. Did he create TCI entity and I know he was the CEO of one of these, right? He didn't found one. He sort of came into it.
Bill Brewster: Yeah, he joined TCI, he didn't found it.
Tobias Carlisle: So the debt, I thought that he had my recollection of it, which is imperfect, but I thought that he had inherited that situation and he had kind of turned it around.
Bill Brewster: Yes. I think that's an accurate representation
Tobias Carlisle: Because I think-
Jake Taylor: But then there was a lot of M&A after that, that was mostly debt fueled and didn't have to go the way that it went.
Tobias Carlisle: So the argument would be [crosstalk 00:40:35], he figured out early that you could get some sort of scale, and you would get some benefits to having the scale. And so, he did that, what the, in my Marcela Lima podcast, he calls it land and expand, which is where you've got to spend so much money up front. So that's why, Netflix is spending so much money because they're landing and expanding, and he was kind of like, "Well you just going to get the biggest network that gives you all of the network effects. So we just got to build that and we have to win this race."
Jake Taylor: It's a great story.
Tobias Carlisle: But you're right, that could have, that didn't necessarily have to work,
Jake Taylor: Or kind of reminds me of the joke about, how do you become a billionaire? You borrow $1 billion and then pay it back. Right?
Bill Brewster: The only thing that I will say is, those guys are super focused on cash flow. So I don't … Malone did try to buy Netflix, so I can't say that he wouldn't have done it, but I don't think that Netflix would necessarily be run the same way if he had pulled that transaction off a while ago.
Jake Taylor: That's an interesting, what if?
Bill Brewster: Yeah. Well, he thinks so too. And that, I guess Reed said, "I'm not selling to you."
Tobias Carlisle: That was a fascinating, that was the whole, the whole thing is fascinating. He's an incredibly smart guy, and if you have some background to it, you know that he's, he doesn't like paying taxes. So that's why nothing ever gets sold, it gets spun out, and that's the part of the reason for the debt to that. If you've got a little tax shield there and it's been a benefit to have some debt in a business, and it makes sense in a recurring income business to have a little bit of debt, that's a great idea. Well that's the only business that you'd have the debt anyway.
Bill Brewster: That's right. One, they can service it.
Jake Taylor: So just roll it over. That's obviously you just borrow more there's no-
Tobias Carlisle: Just keep on rolling. Are you keeping rolling it over at lower interest rates? It's an easy game.
Jake Taylor: That's right. Like [inaudible 00:42:28].
Tobias Carlisle: So let me just, this is the question of the week. This is from Colby … Oops. I've just lost it, hold on. That's not good. Here we go. Do you advocate higher weighting positions based on opportunity, or would you rather equal weight, positions in the portfolio? And so, I'll throw that out to Jake first.
Jake Taylor: What do I personally do?
Tobias Carlisle: What do you prefer? What do you advocate? What do you do?
Jake Taylor: Well, I think hypothetically, you should be following some kind of Kelly formula. I think that that is also can be dangerous if you're not very conservative with it. I would say if you're running more of a quant strategy, I would think that equal weighting is probably the smarter play. There's some research behind that, that shows that models that are equally weighted, tend to, across a broad selection of different domains, tend to have better results. And I think it's really, when you don't have the equal weighting, you can kind of get your own biases baked into the algorithm. But I think if you're doing more concentrated individual fundamental research of a business, and you have a best idea, I think it makes some sense to, to bet more on that idea. If you talk to all of our heroes, they would say, "Yeah, why put money more money into your 25th best idea when you like your first best idea better." But it doesn't mean it's easy and often, it feels like your 10th best idea does better than your best idea. And it's very frustrating. So,
Tobias Carlisle: So your are advocating for some like fractional Kelly, or some like Kelly like, but not necessarily doing the Kelly calculation.
Jake Taylor: I think having the Kelly framework in your mind, just as far as risk reward and probabilities, is the right way to think about it.
Tobias Carlisle: Would you simplify to earn more of the better opportunities to earn more of the cheaper opportunities.
Jake Taylor: That's right. I think that's right. But it's easier said than done. And I think should always be approached with a fair amount of caution, and backed off from any kind of like what a gambler would come up with for a Kelly bet on a very known universe of, on a roulette table, that's a very different thing than then the investment universe.
Tobias Carlisle: What about you Bill [inaudible 00:45:10].
Bill Brewster: I mean, I have to say that if you look at what I do, I increase my position is I like the idea. The hard thing about that is some of my best investments have made me physically ill to pull the trigger on. So to be ill, and to size it, is difficult. So I think that honestly, with a lot of this stuff, I think you got to do what works for you, especially if you're running your own type of portfolio. I guess if I were to go to some sort of ETF I would probably favor an equal weight one just because the studies do seem to show that they outperform market cap, but-
Tobias Carlisle: But that doesn't necessarily. So there are studies like, will not study so much but you can look at An Individual Investor with a long track record says, someone like Carl Icahn, his portfolio outperforms an equal weight version of his portfolio, which suggests that he knows which companies are going to do better.
Bill Brewster: [crosstalk 00:46:15].
Jake Taylor: Yeah. Do you think that that is representative of the broad kind of fundamental investor universe?
Tobias Carlisle: No, I think that's almost as rare as like, that's why you know, his name. And there's Warren Buffett, and you know his name, and maybe there's John Malone, and you know his name, but I don't think that there's very many folks who can do that. And in fact, I shared something on Twitter last week about, a fam whose name just escapes me right now, but the guy did an analysis of his own returns and he said I would have done better if I had just equal with my position. So that was what he did. He now equals his positions, and I equal weight my positions because I think once you, if your universe and my universe is 1500, I'm holding 30 long. So a decimal is 150, so am taking 30 out of 150, which is 150. So I'm taking like a tiny little portion of the pool of the universe and I just think it's too hard to work out which ones are going to outperform.
Bill Brewster: Sounds rational to me. I yeah, I don't know, position sizing is, I think one of the harder parts of the entire practice [crosstalk 00:47:22]
Tobias Carlisle: I agree.
Jake Taylor: Although you could make the argument, it's kind of interesting that you have all this conviction that like, these are the best ones to hold in the entire all the universe of businesses that we could buy. And then you completely punt on, that these like, I can't pick the winners out of this little basket, right? Isn't there some little bit of irony there?
Tobias Carlisle: So you're saying for consistency sake, I have to therefore go in and white some of the more heavily.
Jake Taylor: I'm just saying, recognize your own hypocrisy.
Tobias Carlisle: Oh, yeah. I'm a hypocrite. I fully embraced that. What's that great line from Tombstone? It appears my hypocrisy only go so far. And then he comes back later and he says my hypocrisy knows no bounds. That's where I'm at hypocrisy knows no bounds. Also, a foolish consistency is the hobgoblin of a small mind. I think that's Jefferson, could be wrong might be Franklin. I think that that was a great question from Colby. Unfortunately, that's all we have time for. So we'll be back next week. [inaudible 00:48:43]. (singing)